MLOGIC SHIPS MTAPE - WORLDS FIRST THUNDERBOLT CERTIFIED LTO-6 BACKUP & ARCHIVING SOLUTION FOR CREATIVE PROFESSIONALS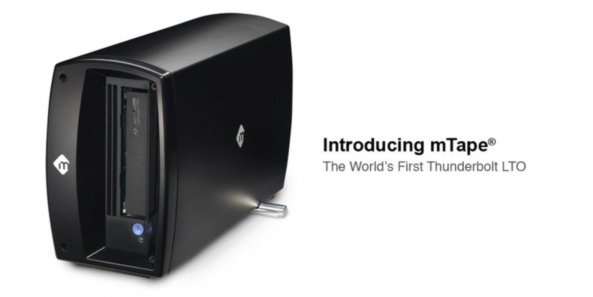 mLogic Ships mTape - Worlds First Thunderbolt Certified LTO-6 Backup & Archiving Solution for Creative Professionals
"We are thrilled to announce that our mTape LTO-6 system has received Thunderbolt certification and is now shipping to customers," said Roger Mabon, CEO of mLogic. "mTape is the first LTO-6 tape drive to feature Thunderbolt connectivity and is the ideal backup and archiving solution for users of laptops, all-in-one computers and the new Mac Pro."
VIEW ARTICLE >>
CARRYON JIB - THE MOST COMPACT, YET FULL-SIZED CAMERA CRANE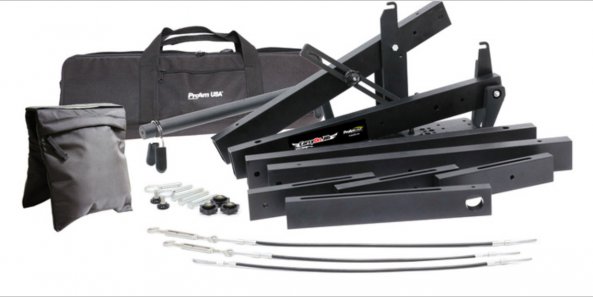 CarryOn Jib - The Most Compact, yet Full-Sized Camera Crane
At multiple lengths up to 8 feet, the modular CarryOn Jib packs up to a compact 22 inches, going anywhere your projects take you.
VIEW ARTICLE >>
RE:VISION EFFECTS ANNOUNCES RE:FLEX V5 WITH GPU SUPPORT FOR AFTER EFFECTS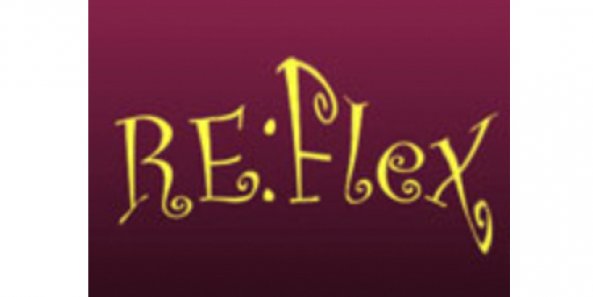 RE:Vision Effects announces RE:Flex v5 with GPU support for After Effects
RE:Flex provides superior morphing and warping for After Effects. RE:Flex uses both open and closed splines for its free-form interface rather than a mesh-based solution. RE:Flex is especially easy to learn because it uses After Effects' own drawing and masking tools to direct the warping and morphing; as such, there is no need to learn a whole new user interface.
VIEW ARTICLE >>
BLACKMAGIC DESIGN ADDS AUDIO METERS, HISTOGRAM AND NEW FEATURES TO THE BLACKMAGIC PRODUCTION CAMERA 4K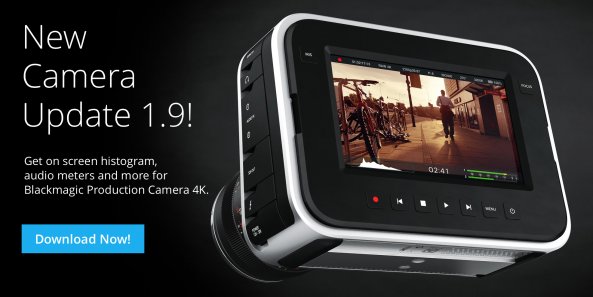 Blackmagic Design adds audio meters, histogram and new features to the Blackmagic Production Camera 4K
Camera 1.9 software update also includes a new audio metering with peak hold feature to allow setting audio levels for Channels 1 and 2 when using the built in microphone as well as externally connected audio sources. The histogram shows the the distribution of luminance in their images and if highlights or shadows are being clipped.
VIEW ARTICLE >>
EYEHEIGHT ANNOUNCES BROADCASTSAFE VERSION 1.5 COMPLIANCE PLUG-INS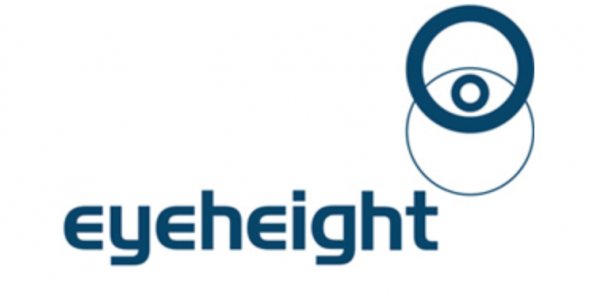 Eyeheight announces BroadcastSafe Version 1.5 compliance plug-ins
Eyeheight announces a major expansion to the capabilities of its BroadcastSafe compliance plug-ins for Avid's Media Composer and Adobe's Premiere Pro post-production software.
VIEW ARTICLE >>
FREEFLY SYSTEMS NEW MVI CONTROLLER NOW SHIPPING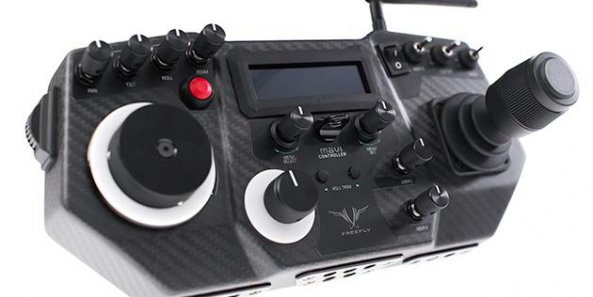 Freefly Systems New MVI Controller Now Shipping
The MVI Controller is purpose built to provide for a true two-user MVI stabilizer setup by letting a second operator control pan, tilt, roll, focus, iris, and zoom of a MVI-mounted camera while the first operator holds the system. The MVI Controller can be utilized on the MVI M5, M10 and soon to be released M15 stabilizers.
VIEW ARTICLE >>
BLACKMAGIC CAMERA UPDATE 1.8.2 EXTENDS PRORES RECORD OPTIONS FOR BLACKMAGIC CAMERAS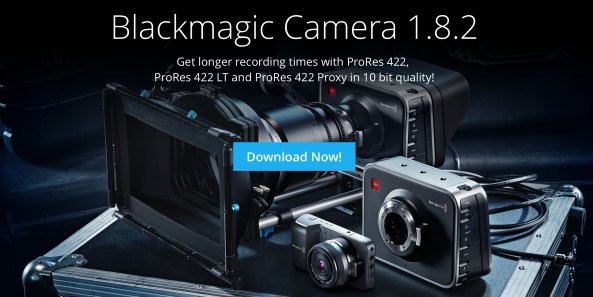 Blackmagic Camera Update 1.8.2 extends ProRes record options for Blackmagic Cameras
With the latest 1.8.2 update for the Blackmagic Cameras users can now choose to film additional ProRes formats: ProRes 422, ProRes 422 LT and ProRes 422 Proxy. This in addition to the formats which have already been available: ProRes HQ and CinemaDNG RAW.
VIEW ARTICLE >>
MASSIVE PRICE DROP FOR BLACKMAGIC POCKET CINEMA CAMERA: 50% OFF UNTIL AUGUST 31ST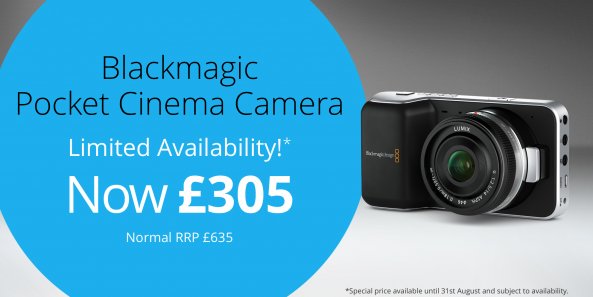 Massive price drop for Blackmagic Pocket Cinema Camera: 50% off until August 31st
Blackmagic Design have slashed the price of the Blackmagic Pocket Cinema Camera, by 50%. This special price is available until August 31st.
VIEW ARTICLE >>
Content Publisher Rick Young Ltd