CANON LAUNCHES EOS C100 MARK II - THE NEXT GENERATION OF CINEMA EOS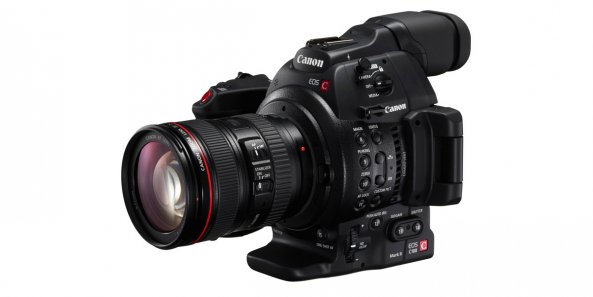 Canon launches EOS C100 Mark II - The next generation of Cinema EOS
Canon has expanded its Cinema EOS System with the launch of the EOS C100 Mark II, its latest large sensor professional video camera for single operators. Building on the success of the acclaimed EOS C100, the EOS C100 Mark II offers a comprehensively upgraded package, delivering improved image quality and greater creative flexibility alongside easier operation and wireless sharing capabilities.
VIEW ARTICLE >>
TELESTREAM ANNOUNCES SCREENFLOW 5.0 SCREEN RECORDING AND EDITING SOFTWARE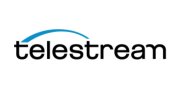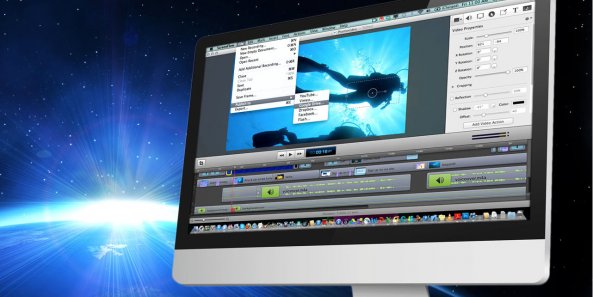 Telestream Announces ScreenFlow 5.0 Screen Recording and Editing Software
Telestream have announced ScreenFlow 5.0 the latest version of the company's award-winning screencasting and video editing software for the Mac. Targeted at the new breed of content creators who are not video editors by trade, ScreenFlow 5.0 adds several new features including direct recording from iOS devices, enhanced ease of use, improved media management, and new publishing capabilities.
VIEW ARTICLE >>
MULTIPLE BLACKMAGIC CAMERAS, HYPERDECK STUDIO AND TERANEX 2D PROCESSOR USED FOR THE PRODUCTION OF FOO FIGHTERS SERIES FOR HBO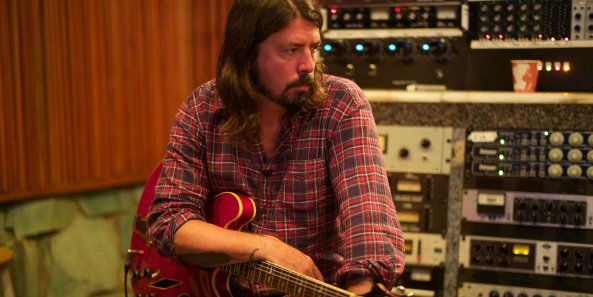 Multiple Blackmagic Cameras, Hyperdeck Studio and Teranex 2D Processor used for the production of Foo Fighters series for HBO
Equipment used in the shoot included several Pocket Cinema Cameras, 6 HyperDeck Studio Pros recording DNxHD and and a Teranex 2D Processor.
VIEW ARTICLE >>
CANON MONSTER ZOOM 50-1000MMM, AVAILABLE IN EITHER EF OR PL-MOUNT. SUGGESTED LIST PRICE OF $78,000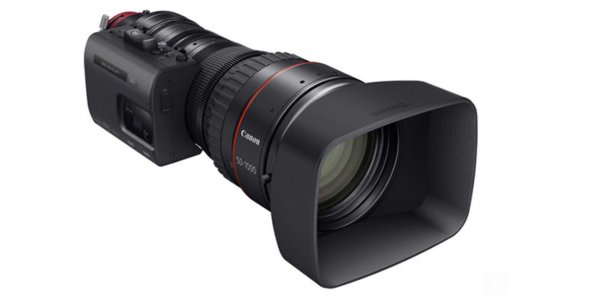 Canon Monster Zoom 50-1000mmm, available in either EF or PL-mount. Suggested list price of $78,000
New Canon CINE-SERVO 50-1000mm T5.0-8.9 Ultra-Telephoto Zoom Lens Delivers Industry-Leading Range Up to 1500mm With Built-In 1.5x Extender
VIEW ARTICLE >>
ALL IN ONE MONOPOD, STABILIZER, SHOULDER SUPPORT AND HIGH HAT: THE K-TEK PROSHOT NOW AVAILABLE FROM P+S !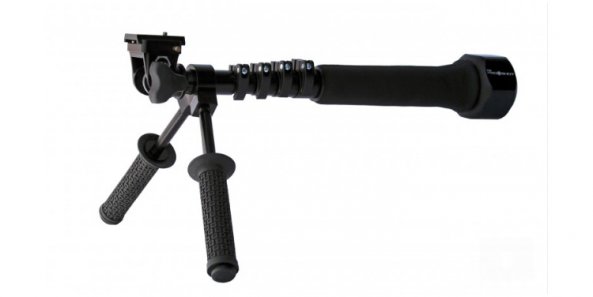 All in one monopod, stabilizer, shoulder support and high hat: the K-Tek ProShot now available from P+S !
Available in 3 separate models, the ProShot can accommodate cameras weighting up to 9kg - there is an adapter plate for mounting DSLRs. Featuring quick release, the ProShot provides for monopod. stabilizer, shoulder support and also functions as a high hat.
VIEW ARTICLE >>
DELKIN BLACK: THE WORLD'S MOST RUGGED PHOTOGRAPHIC SD MEMORY CARD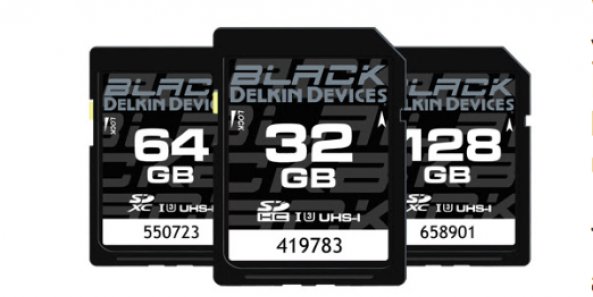 Delkin BLACK: The World's Most Rugged Photographic SD Memory Card
Delkin BLACK cards are available in capacities of 32GB, 64GB and 128GB, and individually serialized. Read and write speeds are proven at 99MB/s and 80MB/s respectively. The cards are guaranteed to perform at a minimum sequential write speed of 30MB/s - a rating that is required for many 4K applications.
VIEW ARTICLE >>
RED GIANT RELEASES OFFLOAD: A NEW FOOTAGE BACKUP UTILITY FOR ALL CAMERAS AND MEDIA FORMATS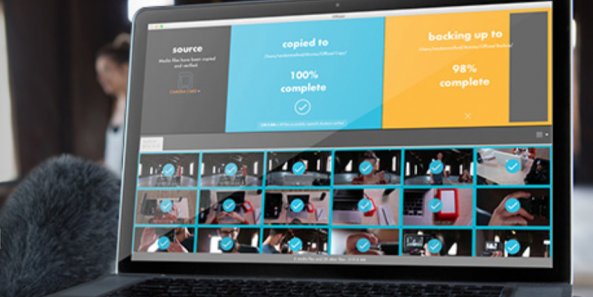 Red Giant Releases Offload: A New Footage Backup Utility for All Cameras and Media Formats
Red Giant has released Offload, a brand new standalone application for reliable backup of footage in the field. Available alone or as part of the Red Giant Shooter Suite, Offload makes the often unreliable and tedious task of backing up files from camera card to laptop and external drives a hassle-free experience. Offload is media and camera agnostic, and requires no additional equipment used in the normal footage offload process.
VIEW ARTICLE >>
BLACKMAGIC DESIGN ANNOUNCES DISK FORMATTING UPDATE FOR BLACKMAGIC CINEMA CAMERA & BLACKMAGIC POCKET CINEMA CAMERA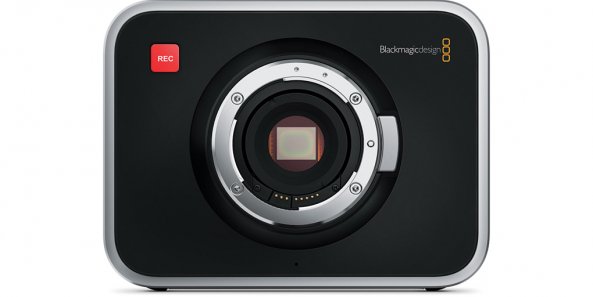 Blackmagic Design Announces Disk Formatting Update for Blackmagic Cinema Camera & Blackmagic Pocket Cinema Camera
Blackmagic Design today announced the immediate availability of Camera 1.9.7 software which includes dashboard on screen menus and high performance disk formatting for the Blackmagic Cinema Camera and Blackmagic Pocket Cinema Camera.
VIEW ARTICLE >>
Content Publisher Rick Young Ltd