SONNET EXPANDS THUNDERBOLT 2-TO-PCIE® EXPANSION CHASSIS PRODUCT LINE, ADDS NEW SINGLE-SLOT MODEL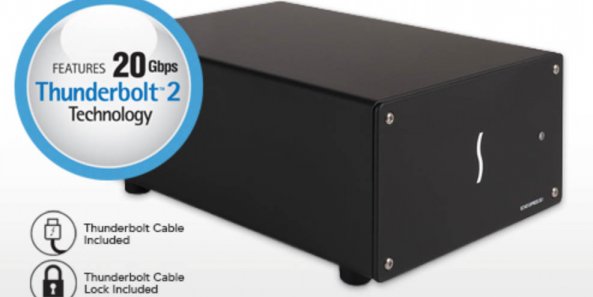 Sonnet Expands Thunderbolt 2-to-PCIe® Expansion Chassis Product Line, Adds New Single-Slot Model
Compact Echo Express SE I Supports Nearly Every Thunderbolt-Compatible PCI Express® Card, connect single PCIe card to Mac
VIEW ARTICLE >>
AVID ANNOUNCES AVAILABILITY OF PRO TOOLS 12, INCLUDING FLEXIBLE LICENSING OPTIONS FOR THE NEXT-GENERATION DIGITAL AUDIO SOFTWARE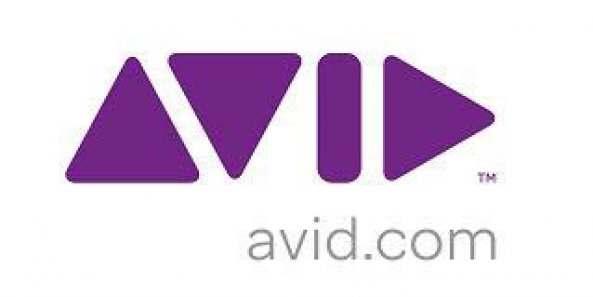 Avid Announces Availability of Pro Tools 12, Including Flexible Licensing Options for the Next-Generation Digital Audio Software
Subscription licensing or software purchase with upgrade plan allows professionals to stay current with future software updates and innovations as soon as they are released, at no additional charge
VIEW ARTICLE >>
REGISTER NOW FOR THE NAB SUPERMEET TUESDAY, APRIL 14TH, LAS VEGAS. MOVIE MACHINE READERS SAVE $5!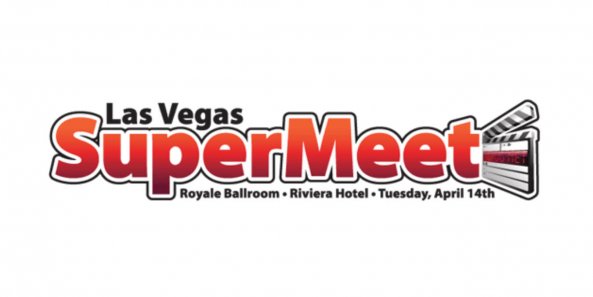 Register Now for the NAB SuperMeet Tuesday, April 14th, Las Vegas. Movie Machine readers save $5!
The Creative Pro User Group (CPUG) Network have announced that the Fourteenth Annual Las Vegas SuperMeet will take place on Tuesday, April 14, 2015 in the Royale Ballroom at the Riviera Hotel in Las Vegas Nevada. Doors will open at 4:30 PM and presentations will begin at 7PM. The Las Vegas SuperMeet promises to be the single largest gathering of Final Cut Pro, Adobe, Avid and DaVinci Resolve editors, gurus, digital filmmakers and content creators during the 2015 NAB Show.
VIEW ARTICLE >>
BLACKMAGIC CAMERA UPDATE 2.1: LOSSLESS COMPRESSED CINEMADNG RAW RECORDING FOR ALL BLACKMAGIC CAMERAS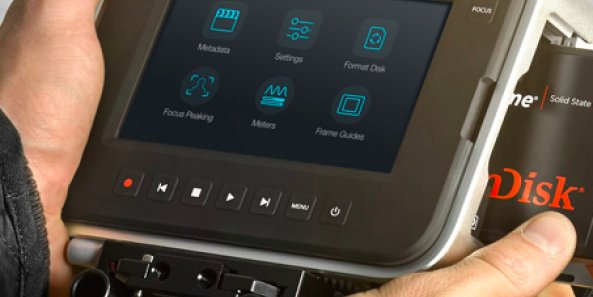 Blackmagic Camera Update 2.1: lossless compressed CinemaDNG RAW recording for all Blackmagic cameras
This software update supports lossless compressed CinemaDNG RAW recording for all Blackmagic Cinema Cameras plus frame guides and new Camera Control Setup software for Blackmagic Pocket Cinema Camera and Blackmagic Cinema Cameras. Blackmagic Pocket Cinema Camera now has new language menu options for Japanese and Chinese.
VIEW ARTICLE >>
ATOMOS SHOGUN ADDS NEW FEATURES: 3D LUTS, DNXHR (4K) & DNXHD (HD) RECORDING, 4K UHD TO HD DOWN SCALING, REVAMPED AUDIO INTERFACE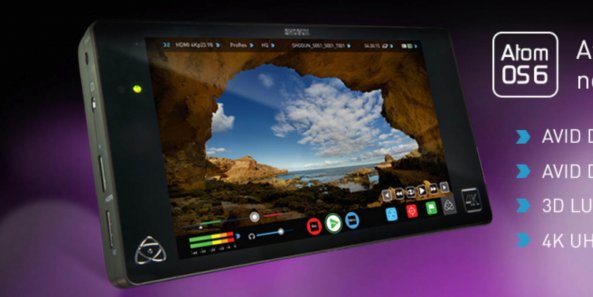 Atomos Shogun Adds New Features: 3D LUTs, DNxHR (4K) & DNxHD (HD) recording, 4K UHD to HD down scaling, revamped Audio interface
The Atomos Shogun gains a multitude of exciting new features available immediately as a free firmware update. New features include: 3D LUTs, DNxHR (4K) recording, DNxHD (HD) recording, 4K UHD to HD down scaling, file preview in the playback screen and a revamped Audio display interface.
VIEW ARTICLE >>
SHOTPRO: NEW STORYBOARDING TOOL FOR TABLETS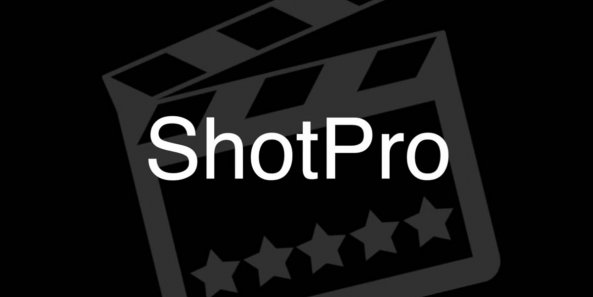 ShotPro: new storyboarding tool for tablets
A powerful pre-visulization app for tablets and phones for $30. ShotPro is bringing true pre-visualization to Filmmakers, Directors, DPs and Storyboard Artists on the iPad and iPhone. Visualize your concept in a world built by you and create intriguing motion and emotion with little or no learning curve!
VIEW ARTICLE >>
REVIEW OF THE CALDIGIT THUNDERBOLT 2 STATION - INCREASE THE CONNECTIVITY OF ANY THUNDERBOLT ENABLED MAC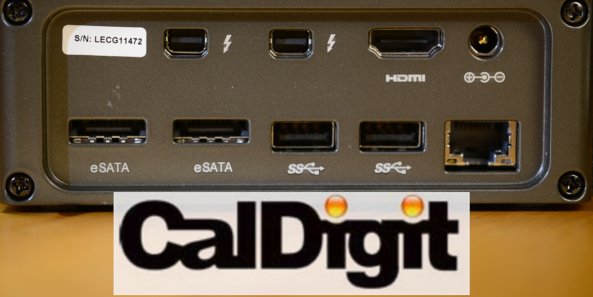 Review of the Caldigit Thunderbolt 2 station - increase the connectivity of any Thunderbolt enabled Mac
The Caldigit Thunderbolt 2 is a useful box of tricks, providing extra ports to any Thunderbolt enabled Mac. Simply plug the unit in over Thunderbolt and you have additional USB3 ports, Thunderbolt, HDMI, Gigabit Ethernet and ESATA. This is very useful and also very affordable!
VIEW ARTICLE >>
THE ATOMOS NINJA STAR: IS THIS THE PERFECT HD PRORES RECORDER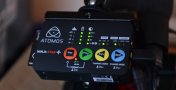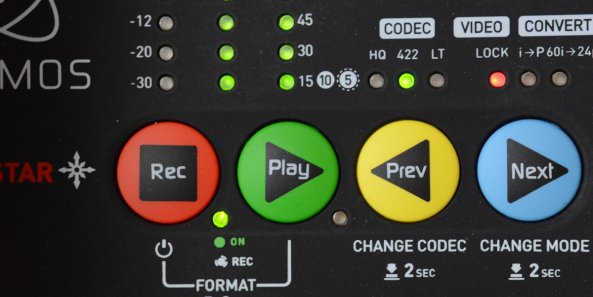 The Atomos Ninja Star: Is this the perfect HD ProRes recorder
While the talk might all be about 4K at the moment, the real work being done is still largely HD. Atomos have a killer product, the Ninja Star, which has been out for some time: this is the world's smallest and lightest ProRes recorder. The strength of the Ninja Star is it provides exceptionally high quality recording in a unit which barely adds to the weight of your camera. Many other units require bolt-on's and scaffolding to make them work. The Ninja Star is barely noticeable in terms of size or weight.
VIEW ARTICLE >>
Content Publisher Rick Young Ltd