LIFE AFTER PI - SUPERB DOCUMENTARY OF WHAT HAPPENED, BEHIND THE SCENES, WITH VFX COMPANY, RHYTHM & HUES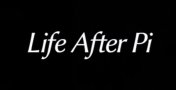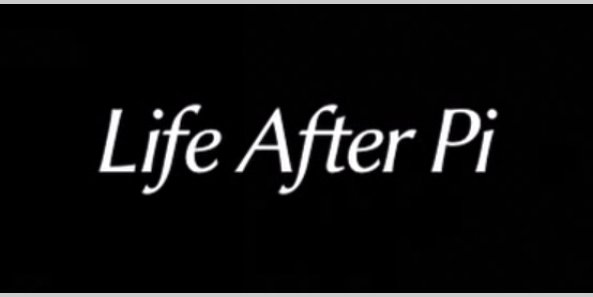 Life After Pi - superb documentary of what happened, behind the scenes, with VFX Company, Rhythm & Hues
Rhythm and Hues were responsible the VFX for the movie Life of Pi. In spite of the movie claiming 4 Academy Awards and a total of 11 nominations, the company went out of business. As Rhythm of Hues laid off effects artists, many still owed money for the work they had done, Life of Pi went on to make a huge profit.
VIEW ARTICLE >>
ATOMOS LAUNCH NINJA BLADE - HMDI PRORES/DNXHD RECORDER WITH FANTASTIC SCREEN FOR MONITORING!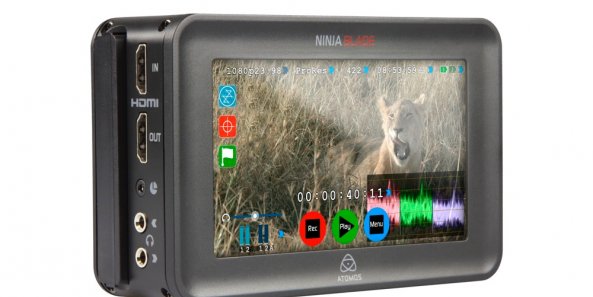 Atomos Launch Ninja Blade - HMDI ProRes/DNxHD recorder with fantastic screen for monitoring!
Atomos, the creator of the award-winning Ninja and Samurai camera-mounted recorders, and the pocket-sized Connect converters, will launch the new HDMI Ninja Blade at BVE Expo, 25-27th February 2014 at the Excel Exhibition Centre, London.
VIEW ARTICLE >>
FILMED WITH MANY DIFFERENT CAMERAS... REVEALED, WHICH CAMERA FILMED WHICH SHOTS
Filmed with many different cameras... Revealed, which camera filmed which shots
Just some background - the shots were filmed over several years using many different cameras. Cut together it is interesting to note that affordable cameras cut brilliantly with more expensive cameras and vice versa. In choosing a camera it isn't just about quality - it is what tool works best in the hands!
VIEW ARTICLE >>
BLACKMAGIC PRODUCTION CAMERA 4K NOW SHIPPING- $1000 LESS THAN EXPECTED!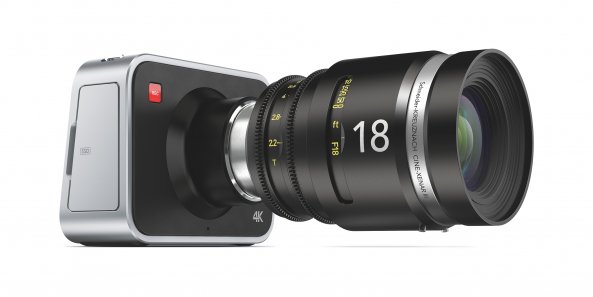 Blackmagic Production Camera 4K now Shipping- $1000 less than expected!
In a move perhaps never before seen by a technology company, Blackmagic have reduced the price of their 4K Production Camera as it shipped - meaning all existing orders and new orders will be fulfilled at the new lower price of $1000 less than what had previously been announced.
VIEW ARTICLE >>
PANASONIC ANNOUNCE THE LUMIX GH4 WITH INTERFACE UNIT TO SUPPORT QUAD-LINK SDI 4K VIDEO IN 4:2:2 WITH XLR AUDIO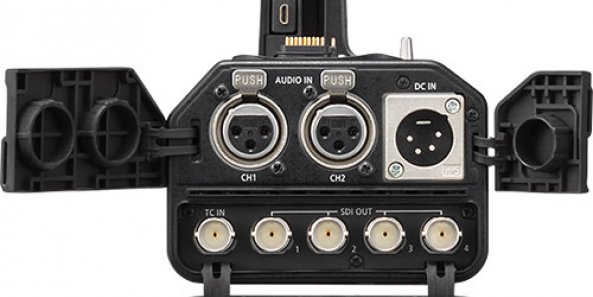 Panasonic announce the Lumix GH4 with interface unit to support Quad-Link SDI 4K video in 4:2:2 with XLR audio
When attached to the GH4, the Interface Unit provides 2-channel monaural XLR inputs for line or condenser microphones, and gives you independent volume control of the left and right channels. There is also an audio level display monitor for each channel.When it comes to video outputs, the Interface Unit provides four 3G-SDI BNC connectors for Quad-Link SDI 4K video in 4:2:2 10-bit or 4:2:2 10-bit HD, both with timecode.
VIEW ARTICLE >>
TELESTREAM ANNOUNCES AVAILABILITY OF HEVC TRANSCODING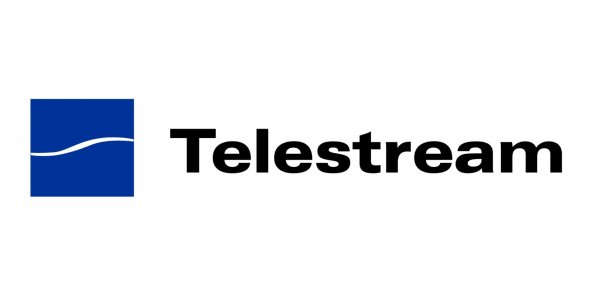 Telestream Announces Availability of HEVC Transcoding
Telestream® has announced that it is now shipping HEVC encoding within its Vantage Transcode Multiscreen product. This is the first commercial product to leverage the x265 encoding technology which was developed by an open source community to create a highly optimized HEVC H.265 codec.
VIEW ARTICLE >>
MOVIE MACHINE ISSUE 9 NOW AVAILABLE FOR DOWNLOAD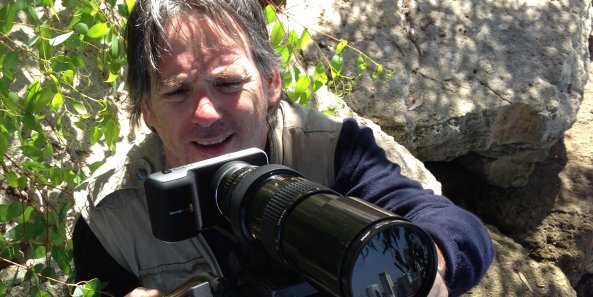 Movie Machine Issue 9 now available for download
Movie Machine issue 9, for January 2014, is now available for download. Featuring: shooting with the Blackmagic Pocket Cinema Camera, Sony affordable 4K, James Tonkin on RED, monthly roundup of news and technology for digital filmmakers.
VIEW ARTICLE >>
NEW GY-HM800 SERIES ENG & STUDIO CAMCORDERS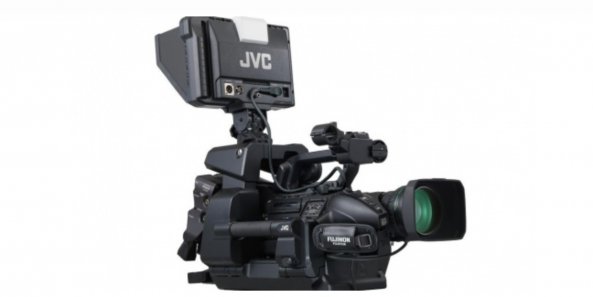 New GY-HM800 Series ENG & studio camcorders
JVC launch two new 50Mbps camcorders, each featuring dual codecs, advanced HD streaming, 12-bit image processing and an interchangeable 20x autofocus zoom lens.
VIEW ARTICLE >>
Content Publisher Rick Young Ltd