FINAL CUT PRO X TUTORIAL - WORKING WITH DUAL VIEWERS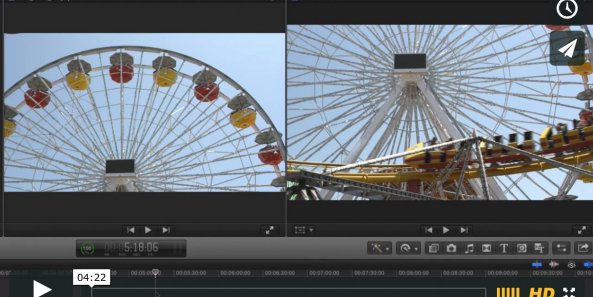 Final Cut Pro X tutorial - working with dual viewers
When it was released Final Cut Pro X featured a single viewer for watching through rushes or edited content. Apple did bring back a second viewer later in the development of Final Cut Pro X. The way the two viewers work together is different than the way dual viewers work in many other systems. This tutorial provides an overview of the advantages of working with dual viewers and shows just how useful these can be used while editing.
VIEW ARTICLE >>
ENCODE DCP FILES ONLINE, READY FOR CINEMA DISTRIBUTION, FROM $5 PER MINUTE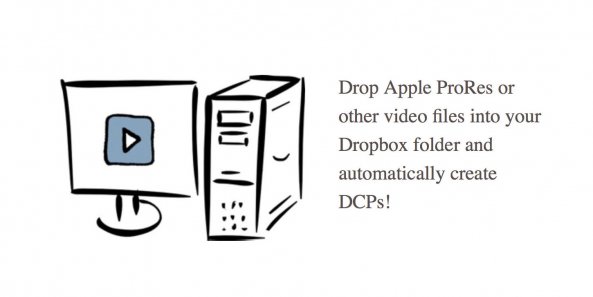 Encode DCP files online, ready for cinema distribution, from $5 per minute
AutoDCP is a cloud-based service which enables you to upload your project online and convert this to the DCP format. You simply register and upload your master files. Once the process is complete your final DCP files, ready for cinema distribution, will be returned to you online.
VIEW ARTICLE >>
4K UPGRADE FOR SONY PXW-X70, AND NEW FEATURES FOR PXW-X200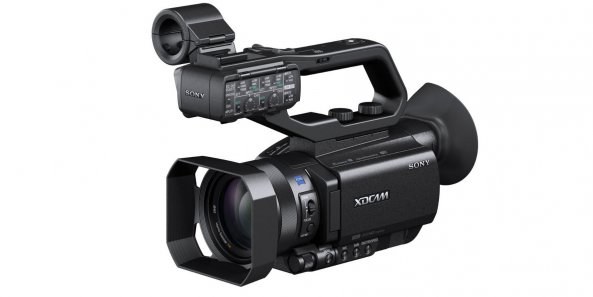 4K upgrade for Sony PXW-X70, and new features for PXW-X200
PXW-X70 users can upgrade their camcorders with 4K acquisition capability through a new paid 4K licence. The licence provides support for QFHD shooting at 30p, 25p, or 24p, bringing stunning quality and high resolution to an incredibly compact camcorder. This capability will be available from all Sony dealers to PXW-X70 users, either at the time of purchase or at any point afterwards. The list price (without tax) for the 4K upgrade (CBKZ-X70FX) will be 485 Euro.
VIEW ARTICLE >>
ANNOUNCING THE NEW ARRI ALEXA MINI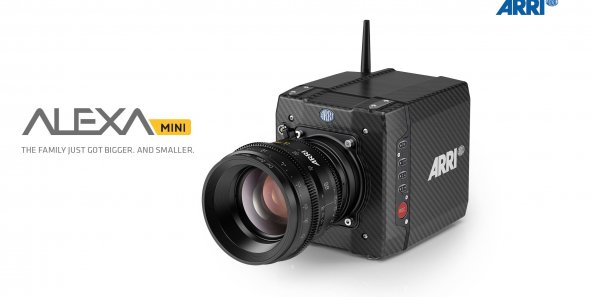 Announcing the new ARRI ALEXA Mini
ARRI announces the new ALEXA Mini, a versatile additional tool in the ARRI ALEXA camera range that combines a compact and lightweight form factor with the same unparalleled image quality that has made the ALEXA system a gold standard for the industry. Designed for specialized shot-making, the ALEXA Mini perfectly complements a full ALEXA shooting kit and allows crews to eliminate the complications of working with third-party cameras by keeping everything within a single system that is trusted all over the world.
VIEW ARTICLE >>
ATOMOS OFFER AVID DNXHR 4K RECORDING WITH THE SHOGUN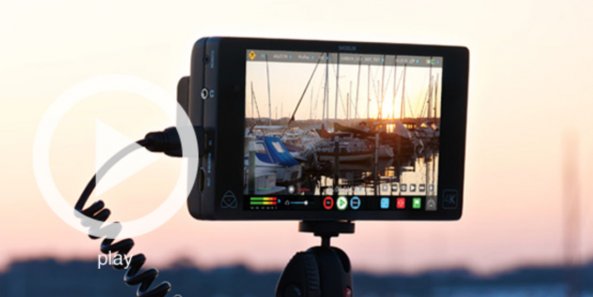 Atomos Offer Avid DNxHR 4K Recording with the Shogun
At BVE 2015, Atomos showcase 4 exciting new Shogun features, including a BVE exclusive world first, released for free to existing and new users of Shogun for the end of February 2015.
VIEW ARTICLE >>
FINAL CUT PRO X TUTORIAL: WORKING WITH COMPOUND CLIPS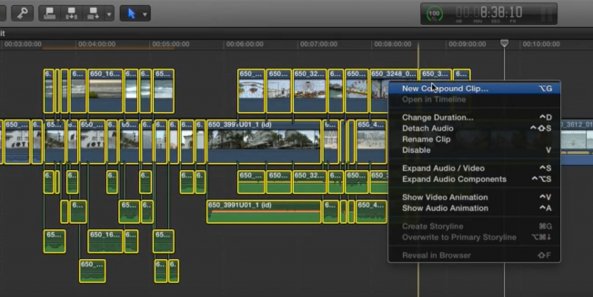 Final Cut Pro X tutorial: working with Compound Clips
Compound Clips provide the means to simplify your edit by collapsing many clips into a single clip. These can be used to take a complicated Timeline and to reduce a portion of the Timeline, or all of the Timeline, into a single clip. The Compound Clip can then be positioned and edited like any other clip.
VIEW ARTICLE >>
FEATURE FILM - INSIDE THE BELLY OF A DRAGON - SHOT ON BLACKMAGIC POCKET CINEMA CAMERA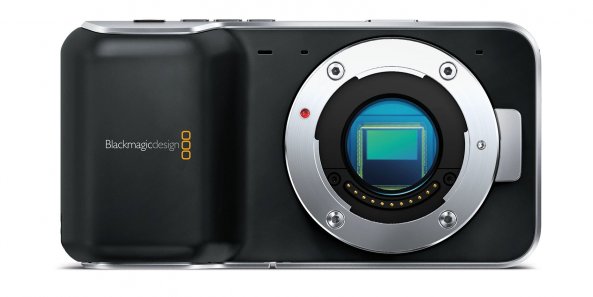 Feature Film - Inside the Belly of a Dragon - Shot on Blackmagic Pocket Cinema Camera
Blackmagic Design has announced that the Blackmagic Pocket Cinema Camera was used to shoot the feature film Inside the Belly of a Dragon, an official selection of the 2014 Cambodia International Film Festival.
VIEW ARTICLE >>
EYEHEIGHT REPORTS SOARING DEMAND FOR BROADCASTSAFE COMPLIANCE PLUG-INS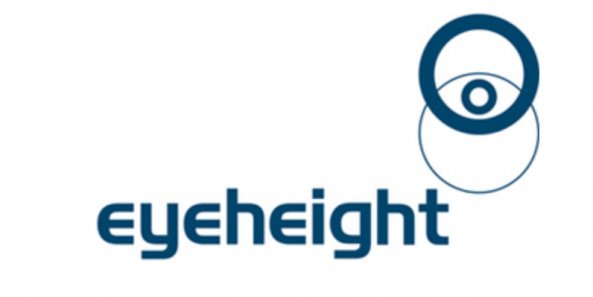 Eyeheight reports soaring demand for BroadcastSafe compliance plug-ins
Eyeheight reports strong and increasing demand for its innovative BroadcastSafe range of plug-in compliance software. Available in four versions (BroadcastSafeFCPX for Apple Final Cut X and Apple Final Cut 7, BroadcastSafePP for Adobe Premier Pro, and BroadcastSafeMC for Avid Media Composer, the plug-ins enable video editors to ensure that their productions are compatible with broadcast signal legislation in their target markets.
VIEW ARTICLE >>
Content Publisher Rick Young Ltd