STAR WARS: EPISODE VII THE FORCE AWAKENS. INTERVIEW WITH EDITORS - MARYANN BRANDON & MARY JO MARKEY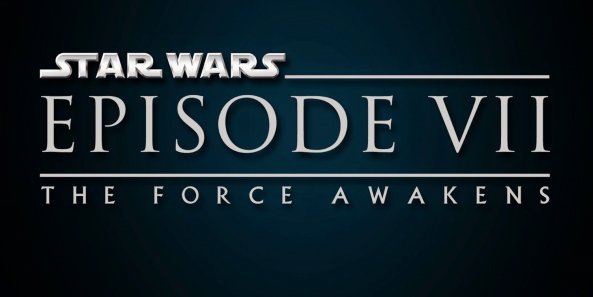 STAR WARS: EPISODE VII THE FORCE AWAKENS. INTERVIEW WITH EDITORS - MARYANN BRANDON & MARY JO MARKEY
This interview with the 2 editors of Star Wars: Episode VII, provides a revealing insight into what goes on inside the cutting room of a Hollywood blockbuster at the highest level.
VIEW ARTICLE >>
SHOOTING 4K VIDEO WITH THE PANASONIC LUMIX GX8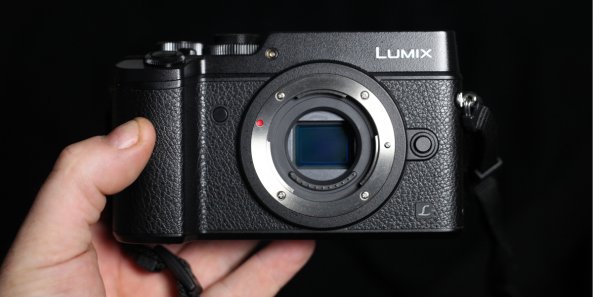 Shooting 4K video with the Panasonic Lumix GX8
The Panasonic GX8 is a delightfully small yet powerful camera for both stills and video. This camera is suitable for those who want high quality results using the Micro Four Thirds system. The GX8 shoots 4K video at 100mbps direct to affordable SDXC media. HD can be recorded at 25/50P or 30/60P depending where you purchased your camera. The frame-rate options are regionalised.
VIEW ARTICLE >>
BLACKMAGIC DESIGN URSA MINI - FOOTAGE FILMED WITH THE 4.6K SENSOR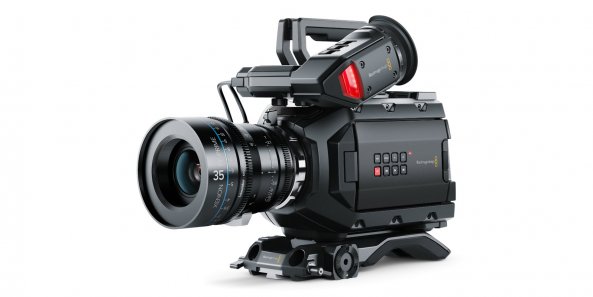 Blackmagic Design URSA Mini - footage filmed with the 4.6K sensor
Footage filmed with URSA Mini with the 4.6K sensor is now appearing online. This highly anticipated cinema camera shoots RAW or ProRes, internal to CFast media, and boasts 15 stops of dynamic range.
VIEW ARTICLE >>
LIGHTING TUTORIAL: WORKING WITH LOW LEVELS OF LIGHT; SCULPTING LIGHT PRECISELY WITH DEDOLIGHT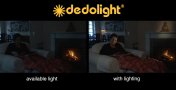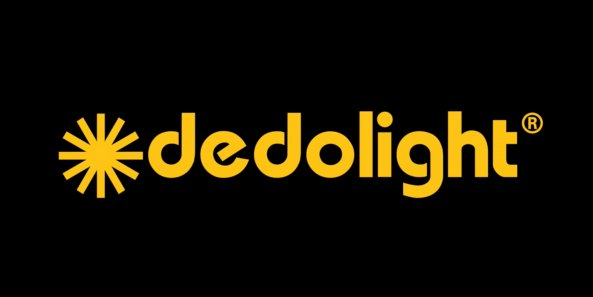 Lighting tutorial: working with low levels of light; sculpting light precisely with dedolight
To light effectively you need to know the tools available and how they work. Working with the many lights in the dedolight range, one can achieve effective precision lighting which enables you to direct the lights exactly where you wish it to be.
VIEW ARTICLE >>
FINAL CUT PRO X KILLER FEATURES: SETTING BROADCAST LEVELS USING THE WAVEFORM MONITOR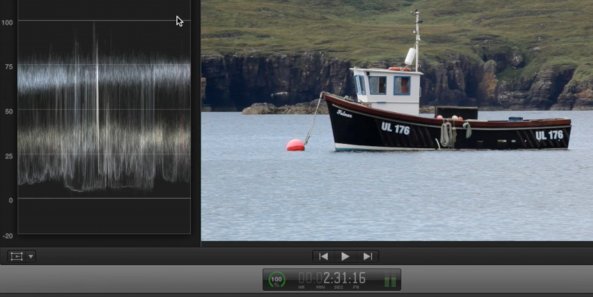 Final Cut Pro X Killer Features: setting broadcast levels using the waveform monitor
It is very quick and easy to check the levels of luminance of your images using Final Cut Pro X. Simply switch on the waveform monitor, check the black levels are on 0 and make sure the whites don't peak above 100%. You can then set the mids within the parameters of the black and white levels.
VIEW ARTICLE >>
ATOMOS SHOGUN STUDIO NOW SHIPPING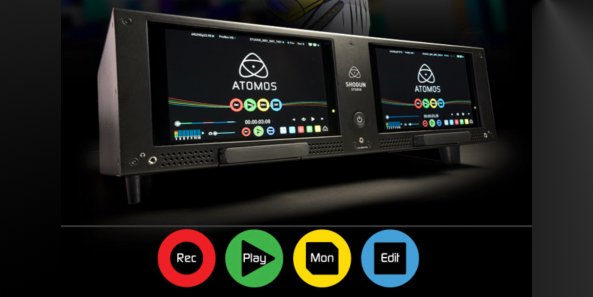 Atomos Shogun Studio now shipping
Atomos Ship Shogun Studio. This innovative dual recording system provides flexibility onsite for many recording situations, including dual recording and playback options. This rack mounted unit would be at home in any OB truck or live/post production facility.
VIEW ARTICLE >>
HEXO PLUS DRONE NOW SHIPPING: DRONE WHICH TRACKS SUBJECT WHILE FLYING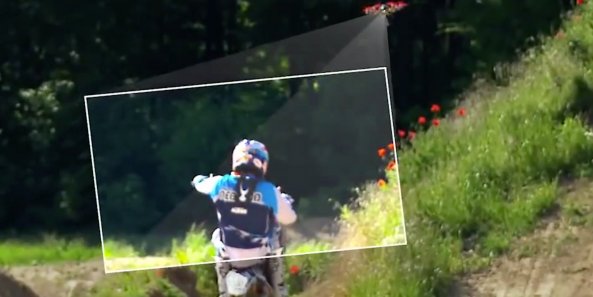 HEXO Plus Drone now shipping: Drone which tracks subject while flying
To guarantee constant framing and image stability, HEXO+ combines a fast and responsive drone with proprietary framing and tracking algorithms. The built-in library of cinematic camera movementsdeveloped with motion picture expertsenables you to create compelling, professional-grade imagery using HEXO+ and your GoPro camera.
VIEW ARTICLE >>
BLACKMAGIC DESIGN ANNOUNCES DAVINCI RESOLVE 12.1 UPDATE NOW AVAILABLE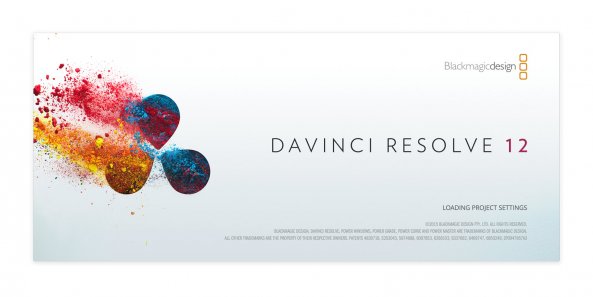 Blackmagic Design Announces DaVinci Resolve 12.1 Update Now Available
Blackmagic Design has announced the immediate availability of DaVinci Resolve 12.1 which adds dozens of new features such as remote rendering, 10-bit viewers, new editing and color correction tools, and more. The DaVinci Resolve 12.1 update is available now for both DaVinci Resolve 12 and DaVinci Resolve 12 Studio customers, and can be downloaded from the Blackmagic Design website.
VIEW ARTICLE >>
Content Publisher Rick Young Ltd