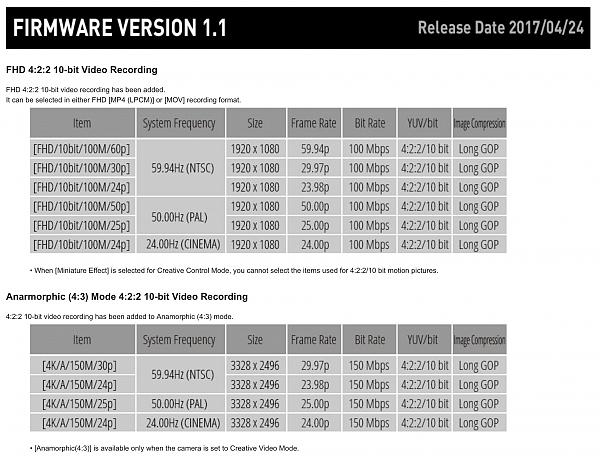 Firmware Version 1.1 offers full HD recording at 24/25/30/50/60P and also 10-bit 4:2:2 anamorphic (4:3) recording – Anamorphic(4:3) is available only when the camera is set to Creative Video Mode.
Curiously, the camera shipped on release with 10-bit 4:2:2 recording available in
UHD
3840 × 2160 at 25P – in this case the 10-bit recording at HD has followed.
The brings the ability of the GH5 to broadcast quality which is amazing considering the size and price of this camera.
More features are still to be enabled with the GH5 with further firmware updates – this camera is young and developing.