ARRI
Rental proudly introduces the
ALEXA
65 system, available exclusively through its global network of rental facilities. Offering a complete large-format solution for high-end theatrical motion pictures, the system comprises a 65 mm digital cinema camera, custom-designed prime and zoom lenses, and fast, efficient workflow tools. The
ALEXA
65 camera is a scaled-up version of an
ALEXA
XT, able to capture an uncompressed
ARRIRAW
65 mm image of staggering intensity and definition.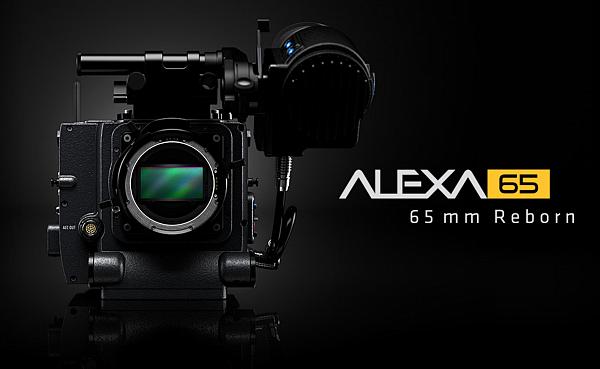 With a sensor larger than a 5-perf 65 mm film frame,
ALEXA
65 harks back to the golden age of 65 mm widescreen filmmaking in the mid-20th century, when this newly introduced format captured the imagination of cinema audiences around the world. 65 mm grew into an inspirational format, providing an epic frame within which the biggest and most visually impactful stories could be told.
In many ways
ALEXA
65 represents the evolution of ARRIs 765 65 mm film camera, first introduced in 1989 and used over the last quarter-century by major cinematographers on feature films including Far and Away, Little Buddha, Hamlet, Sunshine, The International, Shutter Island and Gravity. Whether for an entire movie or selected sequences, filmmakers have long valued the opportunity to capture images in the 65 mm format, with its immersive levels of detail and rich cinematic heritage.
In common with
ALEXA
XT,
ALEXA
65 captures in the
ARRIRAW
format, which delivers uncompressed, uncompromised, unencrypted images.
ARRI
Rental has worked closely with Codex during the camera development to create a new high-performance workflow unique to the
ALEXA
65, which processes full resolution uncompressed
ARRIRAW
65 mm images. Depending on your shooting environment and location, the workflow can run on either a purpose-configured
ARRI
Rental Vault S or the new high performance
ARRI
Rental Lab 65.
This new, optimized workflow can also generate high quality ProRes 4444 HD dailies masters in real time to provide a very quick dailies solution given the large format nature of the recorded image. These files can then be further transcoded, if required, to other formats.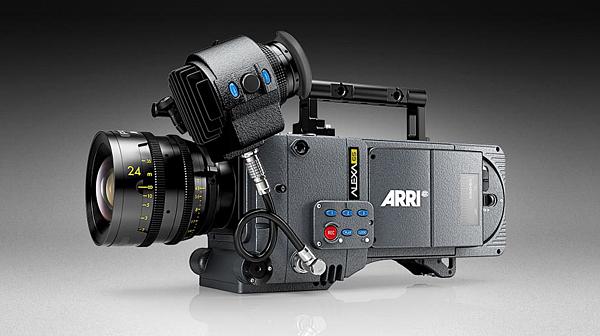 The
ALEXA
65 sensor itself has exactly the same photosite design as that found in ARRI's successful 35 mm format
ALEXA
digital cameras, aside from being much larger. The individual photosites on the
ALEXA
sensor are of an optimal size, carefully balancing the various different parameters involved in maximizing image quality.
With an open gate resolution of 6560 × 3102 photosites,
ALEXA
65 offers the same incredible sensitivity, high dynamic range and natural colorimetry as
ALEXA
, but far greater spatial resolution. This results in images that will look stunningly life-like on the largest cinema screens, with pristine clarity and incredibly fine detail.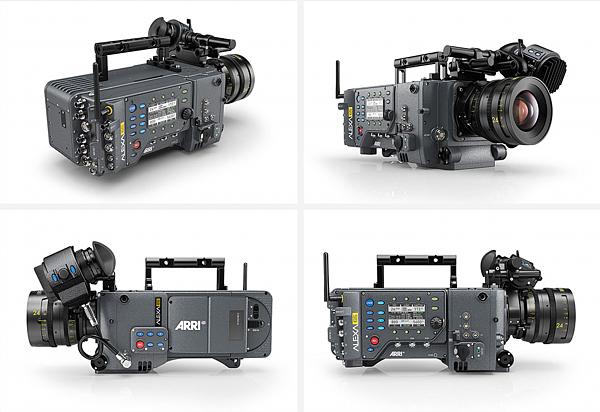 Overview
Camera type 65 mm format digital cinema camera
Sensor

ARRI

A3X

CMOS

sensor
Image aperture 5-perf 65 mm (54.12 mm x 25.58 mm active image area)
Sensor resolution 6560 × 3102 (Open Gate – maximum recordable)
Dimensions Length: 387.8 mm | 15.3 in
Width: 208.3 mm | 8.2 in
Height: 163 mm | 6.4 in (body only with

XPL

mount)
Weight 10.5 kg | 23.2 lb
Lens mount

ARRI

XPL

mount with Lens Data System (

LDS

) functionality
Shutter Electronic, 5.0º to 358.0º. Adjustable with 1/10º precision.
Frame rates 20 to 27 fps (Open Gate) *
Exposure index EI 200 to EI 3200. Base sensitivity EI 800
Dynamic range >14 stops
Recording file format. Uncompressed

ARRIRAW
Recorder crop modes. 5-perf 65 mm (Open Gate, 1.78 extraction) 8-perf 35 mm (future)
Storage (type) Codex XR Capture Drive *
Storage (capacity) 480 GByte capacity / 850 MByte per second data rate *
Storage (recording time) 11 minutes @ 24 fps
Viewfinder Electronic color viewfinder

ARRI

EVF-1
BNC

connectors 4 × 3G

SDI
MON

(1) OUT: 2 × 3G

SDI
MON

(2) OUT: 2 × 3G

SDI
SD card For software updates and menu settings etc. as with

ALEXA
New high speed operating mode for fast

ARRIRAW

frame grabs (planned feature)
Miscellanous interfaces
Focus / iris / zoom motor control with full wireless lens control support
5 x RS 24 V
1 × 12 V
TC I/O (5-pin Lemo)
1 x

LDD
2 x

LCS
BAT

and

ACC

connection
Monitoring and playback
Monitoring 3 independent color outputs, all with optional overlays:
EVF-1

OUT
MON

(1)

OUT
MON

(1)

OUT
MON

OUT

assistive displays:
Zoom, overscan, overlay info, frame lines, false color exposure check, peaking focus check
CDL

server support is provided as

ALEXA

XT
In-camera playback, Playback via EVF-1,

HD-SDI

MON

OUT

including audio