I'm keener now on the
JVC
GY-HM200 than I was during my initial tests. The camera has grown on me, and continues to impress me, time and time again, with its image making ability.
Initially I used the camera largely in auto, delving into the manual functions more out of interest that necessity.
Having used the HY-HM200 for several weeks, on location, on paying jobs, in real world situations where the images matter, I can truly say the camera performs well and meets the criteria for what I need in a professional camera, this criteria being:
high image quality
professional audio inputs
good low light performance
integrates with Final Cut Pro X
The GY-HM200 meets all of the above criteria. That doesn't mean I will use this camera for everything I shoot, however it means I am comfortable to use this when it is the right tool for the job.
Let's run through some situations where this little gem of a camera has excelled in contributing to the production process.
Fiji – Island adventure
I'm filming on the main island of Fiji. Its a high profile event, lots of action going on, set in a beautiful environment. I've got big sensor camera with me, loaded to the max with lenses, tripods, and everything that goes with big cameras; I also have with me the
JVC
GY-HM200.
There's a day trip to one of the islands. My job is to run around and document everything that is happening: fire breathing, dancing, traditional food preparation, tour of the island, walking and exploring.
I make a decision for which equipment to bring. I'm not going to bring the big camera and lenses and all the gear. I'm going to shoot this on the GY-HM200.
The camera is set to 1080 50P, as requested by the creative director for the project. I'm happy to shoot this format.
Above: filmed 1080 50P. Choose the gear icon to the right to select resolution.
The small form factor and light weight of the camera is ideal for this type of filming. Check out the images above of the fire breathers in action. I'm staggered at the amount of detail I was able to capture.
In the hands the camera feels great. I can produce very steady footage with
OIS
turned on. The optical stabilisation on the camera is excellent.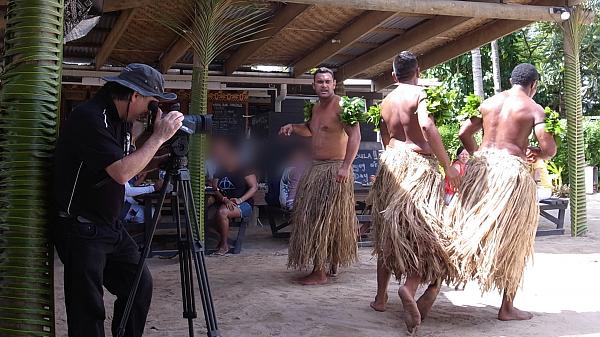 I find I constantly have my eye jammed to the eyepiece. The external
LCD
screen is good, however, for outside filming the eye-piece viewfinder works better as a guide to achieving the results.
Manual or auto – this camera is a performer. The manual focus takes a little getting used to, the switches are all accessible so you can easily get to the functions you need. No reason to dig through menus upon menus to get to simple functions.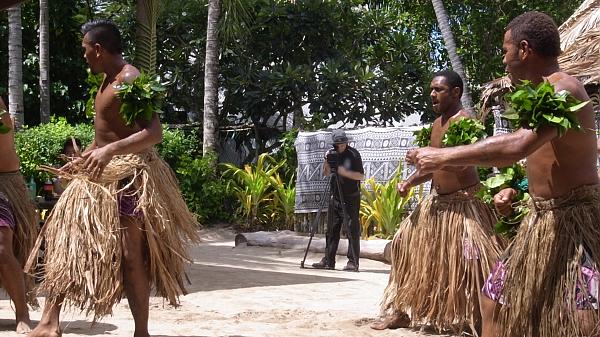 Monaco – filming from a moving yacht

Filming off boats is never the easiest thing to do. Tripods don't work, most to of the time, and hand held isn't easy either. Regardless, it is possible to use the big cameras, and tripod, depending how big the boat is and how calm or rough the ocean is.

I bring the big camera with me, and I also bring the GY-HM200. As soon as I get onto the boat the skipper takes one look at me with the large camera, tripod, the bag of lenses, the disapproval on his face is obvious; this quickly turns to happiness when I hand the large camera and tripod over to be stored below deck. I'm ready with the GY-HM200 in hand. I won't be messing up the deck with tripod legs or falling over the side with camera, lenses and batteries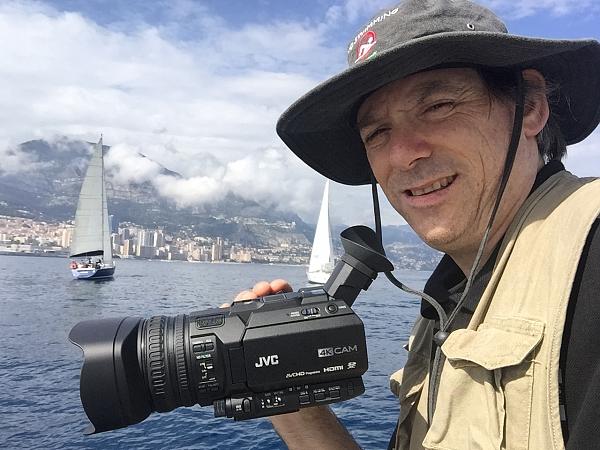 I get shots off of that yacht which simply would not have been achievable with a big camera. I'm everywhere, from one end of the boat to the other.

The results are good! Really good!
Above: filmed 1080 50P. Choose the gear icon to the right to select resolution.
In fact, in the final video, filmed all over Monaco, the creative director said to me that his favourite shot in the whole video was filmed off of the yacht. The yacht I was on passed close by another yacht, while passing I zoomed back which gave a dual movement of the boat we were on surging ahead, while the other boat receded. The shot really worked and was filmed with the GY-HM200.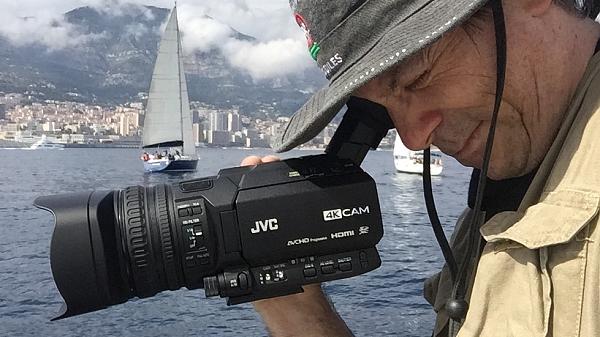 Audio
So far I've done limited tests with the audio, however, have plugged in good mics and the sound sounds excellent. The controls are what you need: you can easily route a single mic to channel 1 or channel 1 and 2, or use 2 mics independently. The phantom power work fine, I've yet to test the line input ability.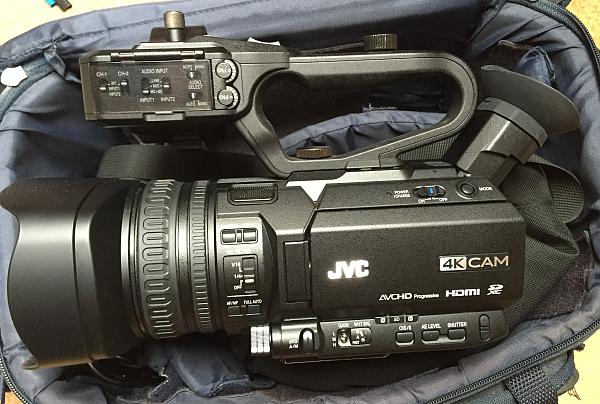 When working without the handle attached, in strip-down mode, the audio is recorded via the stereo mics mounted on-camera. These do a good job. I have no complaints with the audio on this camera.

Note: with handle attached you can also record via the internal mics if you wish.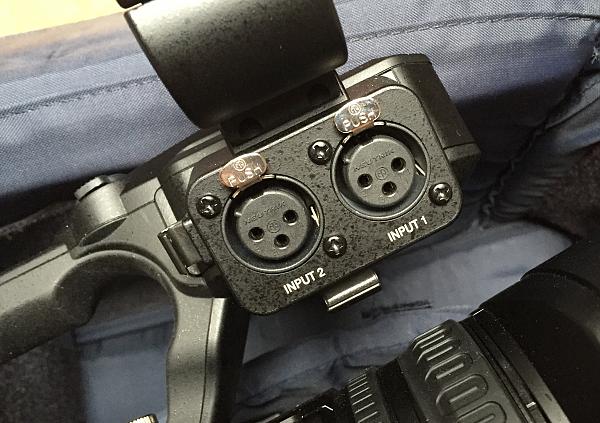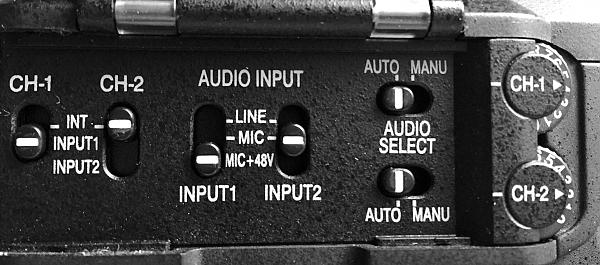 Low lights tests

This was a surprise. I expected the GY-HM200 to perform adequately but not brilliantly in low light. I was very surprised to find the camera performs very well in low light, certainly for a small sensor camera.

Introducing gain has the effect of brightening up the picture, without a huge amount of image degradation. The presets of +6db and +12db gain makes a noticeable difference to the brightness, without a massive payback in terms of noise of grain. Check out low light images below.
Above: Low light tests with the GY-HM200. Choose the gear icon to the right to select resolution.
LoLux (extreme gain)

There is a control on the GY-HM200 labelled LoLux; This boosts the image tremendously, with plenty of gain, and effectively turn night into day. You won't win any awards for pristine footage using this function, however, you will get the shot! This will be very useful for news and documentary work where you can't use lights and where you need to film in very low light situations. The boost in image brightness is tremendous and needs to be seen to be believed.
Above: LoLux (extreme gain) tests. Choose the gear icon to the right to select resolution.
Another very useful feature is the ability to digitally zoom in on the image while filming in HD, without the usual degradation found with a digital zoom. This is possible, only while filming in HD, as the 4K image resolution provides the extra information needed beyond the HD framing.
Integration with Apples Final Cut Pro X is flawless. Simply insert the
SDXC
card from camera to computer and you can ingest the footage straight into Final Cut Pro X. Couldn't be easier.
Conclusion

Having worked with the GY-HM200 for several weeks, in real-world situations, I'm totally impressed. It makes my life easier and I enjoy shooting with it. You need to get to know its ways to understand how to get the most out of this small form-factor camcorder. For shooting HD or 4K this camera is one I intend to use for high-end, quick moving acquisition, when it would be impossible, difficult, or dangerous to work with a bigger camera.
Strengths
Feels great in the hands, very light!
Excellent battery life
Excellent image stabilization
4:2:2 full HD (24-60p) recording at 50Mbps
Good quality built in mics, excellent audio capability with XLRs attached
Very useful LoLux gain mode which pretty much turns night into day
Shoots 4K 3840 × 2160 Ultra HD at 24-30p
Fast F1.2 lens at the wide end
Affordable media
Internal 4K recording at 150mbps
SDI

out for HD
4K over

HDMI
4K at 150 mbps, means same data rate we are used to with ProRes standard
Can set up camera so you have separate rings for focus and aperture control, mimicking the controls found on much larger cameras
Limitations
Lens – F1.2 wide open drops to F3.5 when zoomed in
CMOS

sensor rolling shutter is noticeable on fast pans or when moving the camera quickly
Small sensor, therefore not the cinema look
Cannot change lens
Above: First Impressions of the GY-HM200
Technical Specifications
Single 1/2.3-inch

CMOS

image sensor with 12.4 million pixels (9.03 active)
High quality integrated 12x F1.2-3.5 zoom lens (35mm equivalent: 29.5-354mm)
Dynamic zoom in HD mode combines optical zoom and pixel mapping to create seamless and lossless 24x zoom
4K Ultra HD recording (150 Mbps, 24/30p) to UHS-I Speed class3">SDXC card
4:2:2 full HD (24-60p) recording at 50Mbps
Live 4K

UHD

output via

HDMI

connector
2 position ND filter (1/4, 1/16)
HD-SDI

(3G) and

HDMI

outputs (4K output via

HDMI

only)
2-channel

XLR

audio inputs with phantom power
Built-in stereo microphone
Dual SDHC/

SDXC

slots enable dual, backup and continuous recording
Advanced

JVC

streaming engine compatible with

USTREAM

, Zixi and Wowza Streaming Engine
IP network remote control, remote viewing, metadata editing,

FTP

clips (requires appropriate network connection and adapter)
3.5-inch colour

LCD

display (920K pixel) with smart focus assist function
0.24-inch colour viewfinder (1.56M pixel) with smart focus assist function
Wired remote control supported
9 user button assignable functions
Includes handle unit and SSL-JVC50 7.4V battery, AC Adapter
External microphone not included
External battery charger not included
Above: 4K rushes, including low-light tests, filmed in London. Choose the gear icon bottom right to set the resolution.