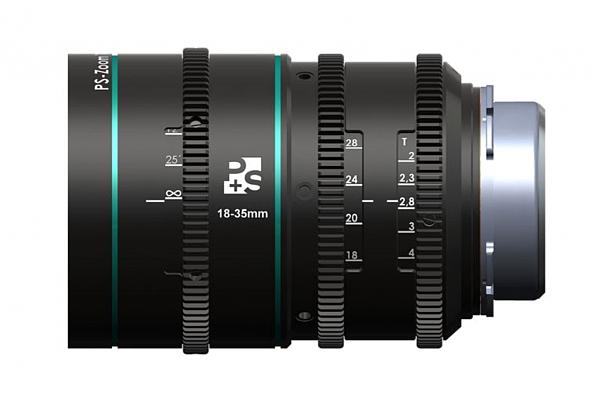 The spherical 18 – 35 mm high-speed zoom lens is designed for heavy use on everyday production, but at the same time an ultra lightweight design was a major goal in development.

Key features


Ultra lightweight design, approx. 1.100 grams
High-speed, T 2.0 through out focal length range
Super 35 coverage, image diagonal 30 mm
No focus shift while changing focal length
Reliable cam driven focus mechanics with hard stops
Robust cine-style housing
Interchangeable mount kits available
Metric and imperial focus scales
Zoom pin thread M4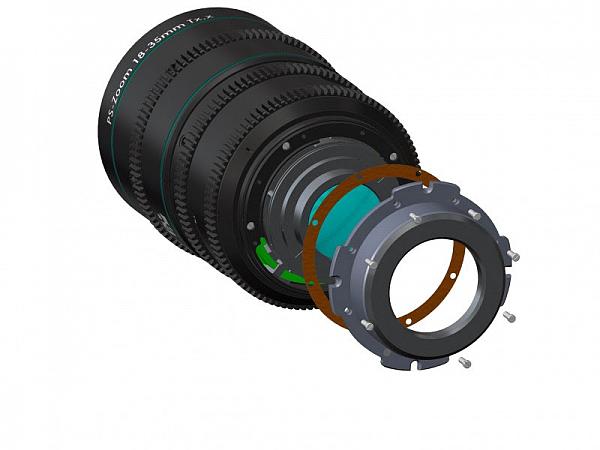 FLEXIBLE
Wether shooting commercial, documentary or feature film in Super 35 format, working at pace is part of the production workflow today. This spherical PS-Zoom lays the focal range from 18 mm to 35 mm at your finger tips, without changing lens
IN MOTION
Smaller cameras and lightweight stabilizing solutions require as well lighter lenses. The PS-Zoom 18-35 is a flyweight of 1.100 gr / 2.43 lbs.
PRECISE
With its precise image and mechanics of the PS-Zoom 18-35 is predestined for 3D stereo production or double cameras setups for parallel recording of still and motion picture with a beam splitter rig in zero position.
FUTURE-PROOF
Brilliant, high-speed optics (Sigma 18-35mm/f1.8) in a robust cine-style housing with reliable cam-driven focus mechanics as well as interchangeable mounts and focus rings make this zoom lens a future-proof investment in times of ever changing camera models.
INTERCHANGEABLE
Based on the
PS-IMS
system, interchange mounts (PL, EF, E and
MFT
) are available for the PS-Zoom lenses. Metric and imperial focus scales are available and can be exchanged easily.