The addition of a 3G-
SDI
terminal supports Full HD 60p output, and the HXR-NX5R features easy-to-use direct functions and a responsive joystick, making it easier to access key camera functions without entering the menu, combined with a wide viewing angle and high contrast
OLED
viewfinder for image monitoring.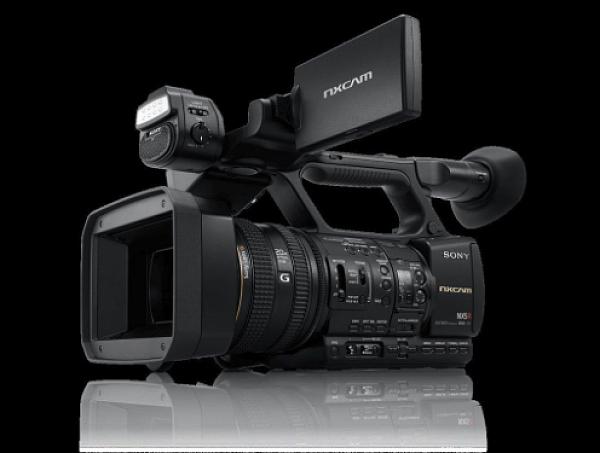 The HXR-NX5Rs flexible operations, file transfer options and easy-to-use features are designed for professionals who need to quickly and easily shoot, edit and deliver high-quality content, said Sebastian Scala, Pro Video Marketing Manager for Sonys Professional Solutions Americas group. Its ideal for corporate or event/wedding production, newsgathering, documentaries, online content creation, nature, sports and more.
Users can take advantage of the camcorders advanced network functions, such as built-in Wi-Fi and
FTP
wireless connections. Compatibility with Sonys Multi-Interface (MI) Shoe avoids cabling with easy integration between the HXR-NX5R and Sonys
UWP-D
series wireless microphones without need for cables.
The HXR-NX5R also includes the industrys first adjustable brightness
LED
video light to minimize the need for external lighting equipment. The camcorders advanced digital signal processor (
DSP
) delivers advanced noise reduction and sharp detail reproduction.
Simultaneous backup recording through dual SD card slots adds increased reliability and adaptability in challenging live event environments.
The camcorders three 1/2.8-type Full HD Exmor
CMOS
sensors produces high-quality color imagery and high sensitivity, and 40x Clear Image Zoom function to double the optical zoom without losing image quality.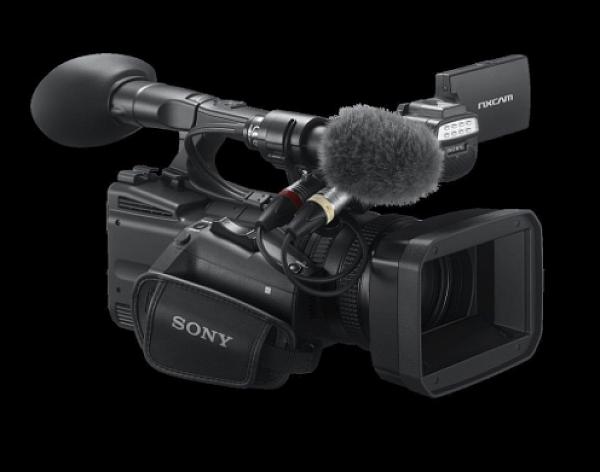 RM-30BP Remote Controller

Complementing the HXR-NX5R is a new compact multi-function remote commander model RM-30BP. Ideal for freelancers and small-budget productions, the lightweight remote can be handheld, placed on a table or attached to a tripod arm for operation. The RM-30BP can control most camera functions including:

Lens control: one push auto / manual focus, iris and zoom control

Camera control: recording / display functions, shutter speed, white balance including six assignable buttons

Playback and multi camera control (up to 3 cameras)

The new remote can connect to the new MCX-500 for multi camera control directly from the switcher, and is compatible with the new HXR-NX5R and PXW-FS7 v4.0, with plans to introduce compatibility for other Sony camcorders.