The paddle steamer Medway Queen, one of the few remaining veterans of the Dunkirk Evacuation, is nearing the end of a 35 year long preservation battle. I took the opportunity to film the progress so far, using a new Panasonic G6. This astounding little camera first attracted my attention when I learned that Panasonic had re-used the now legendary GH2 sensor… but that was only the beginning of the story!
The G6 is equipped with a 3.5 angled
LCD
viewer plus an excellent
OLED
view-finder. Among its comprehensive features are WiFi connectivity for monitoring and control, focus peaking, built-in level gauge, standard 3.5mm stereo jack socket, hard-wire remote and ultra-fast auto-focus. In fact it has a better feature set than the GH3 in all respects except the higher quality All-I codecs.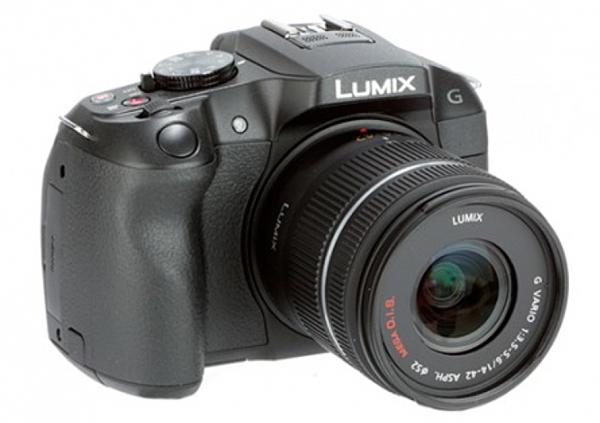 The G6 offers two filming modes:
AVCHD
and
MP4
. In
AVCHD
the following flavours are available:
1920 × 1080 50P at 28 Mbps
1920 × 1080 50i at 17 Mbps
1920 × 1080 25P at 24 Mbps
1920 × 1080 24P at 24 Mbps
1280 × 720 50P at 17 Mbps
In MP4 the following are available:
1920 × 1080 50P at 28 Mbps
1920 × 1080 25P at 20 Mbps
1280 × 720 25P at 10 Mbps
640×480 25Pat4Mbps
No… it does not do 4K in either mode!
However, it also offers Stop Motion and Time-Lapse.
At a cost of £399.00 including
VAT
it represents truly staggering value for money.
The Medway Queen clip was shot at 1080P50 MP4 using an Olympus 12-50mm zoom lens which, by using the cameras 1 to 1 Crop Mode (as per the GH2), effectively gives a
focal length range of 12-100mm.
I think you will agree that the 28 Mbps 1080P50 codec, combined with the cameras new Venus Engine processor, gives excellent images. As an ergonomically pleasing, economically priced B
CAM
it is highly recommended.
David Doré
Silk Purse Films