When
JVC
announced their new line-up of 4K cameras in late 2014, I was intrigued by what was on offer. Prototypes had been shown at
NAB
, the official announcement confirmed there would be 4 different cameras, from handheld palmcorders to a large sensor model with interchangeable lenses, and a remote camera head ready to position anywhere.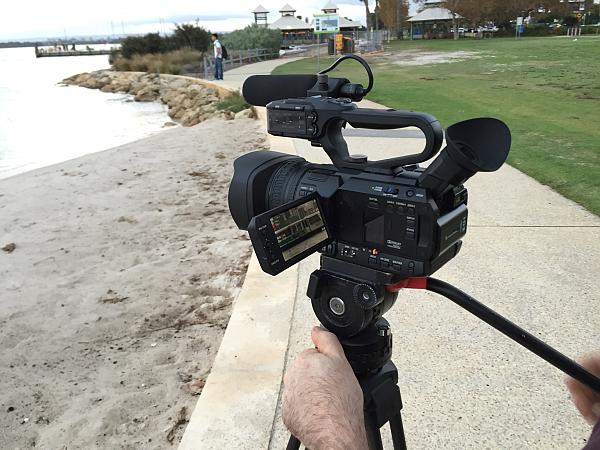 Just last week I managed to get my hands on the GY-HM200 – this handheld model features
XLR
audio inputs, zoom lens (equivalent to 29.6-355mm in 35mm photography terms), streaming abilities and high quality 4K recording. Excitedly I opened the box, removed the camera and thought "wow" bigger than expected (bigger in a nice way!)
This cameras is a miniature marvel of what you would expect on a much bigger model with all the essentials as hard controls at your fingertips – gain, white balance, shutter, iris control, auto-manual focus, auto-manual exposure, ND filters, zoom rocker, zoom ring, XLRs with phantom power.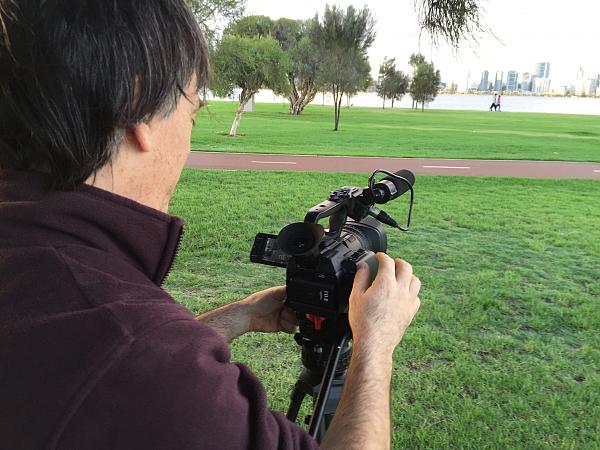 Explore the menu options and there is a wealth of controls to access. The menus are easy to navigate and will be familiar to those who have used other
JVC
cameras, and easy to work out for those familiar with cameras from other manufacturers.
In the hands the camera feels great. I love the size and weight – this is substantial and light. The build quality is good, however, be careful with the fold-out
LCD
screen as this could break if treated rough.
The eye-piece viewfinder is good, enabling you to focus and frame as needed (regardless of how bright the sun is!)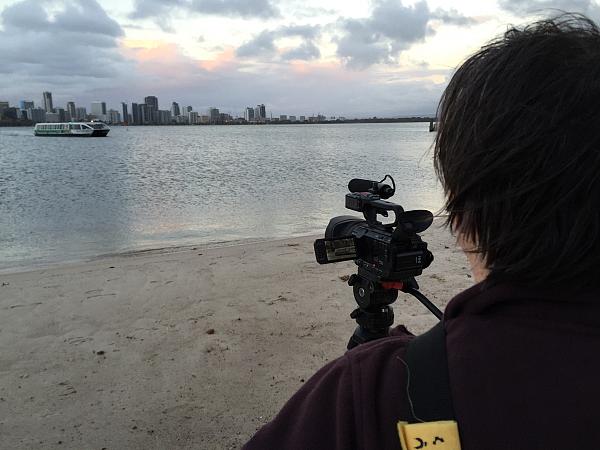 What is fantastic is the image quality. I am truly astounded at the pictures. These are sharp with deep colours, black blacks and a beautiful look. Judge for yourself from images at the top of this article.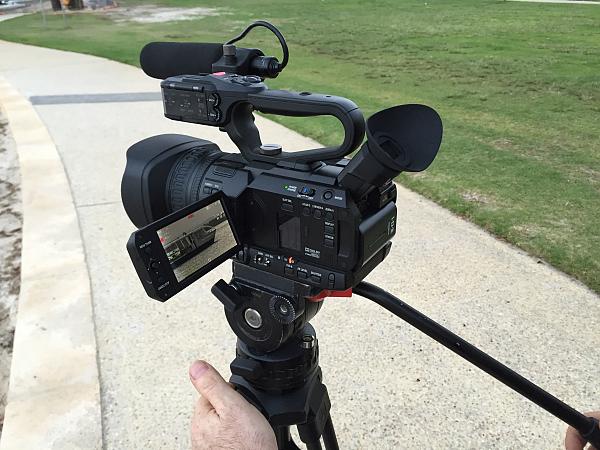 I'm in middle of a very busy month of shooting, on location in Australia at the time of writing, followed by Fiji and then onto another shoot in Europe. I'll be testing the GY-HM200 in many different situations, real-world on-location, including client work and shooting footage just because I love to shoot!

I have to admit, I have been a 4K sceptic until now. HD is well and truly suitable for the client work I produce. I've wondered if 4K is worth the hassle. Having used the Gy-HM200 I now see where 4K fits in. My channels of distribution will remain HD – however, to shoot 4K and be able to zoom in on the image is something that will revolutionise the abilities of the single camera operator who also edits. The ability to reframe shots matters. What also matters is that the 4K with the GY-HM200 is effectively 4K made easy. The camera records the 4K images at 150mbps and when bringing this into Final Cut Pro X for editing, the workflow is seamless. No hiccups or difficulties, simply shoot 4K, import this is into your editing system and get to work right away. I mention Final Cut Pro X, as this is the system I use. I havent tested footage from the GY-HM200 with any other editing systems.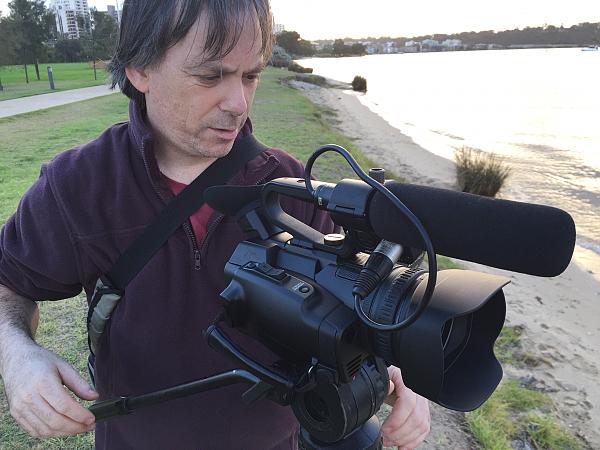 The GY-HM200 represents 4K at an affordable price. In the UK the camera can be purchased for 1800 Pounds Sterling, ex-vat. Thats a lot of camera for the money.
Several points to note: the camera features a detachable handle and can be stripped down so you look like a tourist – great for filming professionally without looking like a professional; the battery life is excellent with over 3 hours of operation from a single battery; the lens gives the equivalent of 29.6-355mm in 35mm photography terms (certainly enough for most situations and keep in mind the ability to zoom in on the image in an HD timeline); you can record 4K to affordable media (I picked up 64GB
SDXC
cards on amazon for 40 Pounds each including vat – these work great allowing for 53 minutes of 4K recording per card); in addition to the 4K options the camera will record HD at 1080, 720, with many different frame rate options; you can record to 2 cards simultaneously, one card followed by the next for maximum recording duration, or record a low-res web file to one card and HD to the other; the GY-HM200 can stream images – therefore, for example, a news organisation could feed images from camera to base, providing a 3G or 4G signal is available; the camera features an intervalometer for timelapse recording, accessed from the menu options; an internal mic is built into the camera – external mic is optional; the camera ships with one battery which can be charged when attached to the camera and plugged into mains (optional dual battery charger is available).
Ill continue testing this camera with more footage and reports to follow in the coming weeks. Specifically I need to test the camera in both 4K and HD modes of operation, check how well the camera performs in low light, rolling shutter tests, audio tests, and in general work the camera hard and really get to know its strengths and weaknesses. More very soon.
All photographs courtesy Michael Rose