Professional cine optics for videographers
From movies and documentaries to weddings and corporate videos, the Canon CN-E18-80mm T4.4 L IS
KAS
S (Compact Cine Servo Lens) is designed to answer the needs of professional shooters and advanced amateur videographers. With a powerful 4.4x optical zoom and 18-80mm focal length, the lens is an ideal all-purpose lens, weighing only 1.2kg but including precise servo zoom and focus functions for a smooth professional look and feel in all your shots.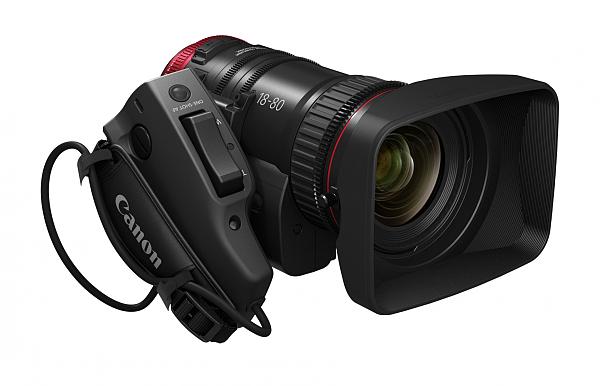 All the advantages of EF mount compatibility
Designed to work with Canon EF mount DSLRs and compatible detachable lens video cameras, the Canon Compact Cine Servo Lens takes advantage of the huge range of Canon EF mount functions, including 3 modes of image stabilisation and super-fast autofocusing. Powerful Dual Pixel
CMOS
AF means you can quickly and accurately focus with a single push of a button, while continuous AF lets you track your subject without losing focus. Peripheral illumination correction helps maintain an even illumination across the entire frame, while the lens and camera will remain in constant communication, from lens metadata acquisition for easier post-processing to even allowing you to select a T number or F number on your cameras display.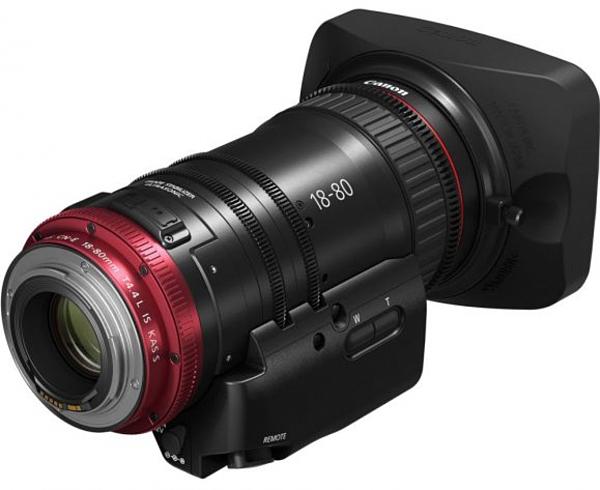 4K-quality optics
The Canon Compact Cine Servo Lens is built to be future-proof. Canon engineers have ensured its resolving power is accurate, from the middle of the lens to the edge, while its modulation transfer function (
MTF
) has been optimised for the requirements of 4K cameras. With reduced chromatic aberration and colour balance matched perfectly to other Canon Cinema
EOS
lenses, the Canon Compact Cine Servo Lens provides incredible image quality whether youre shooting in 4K or HD.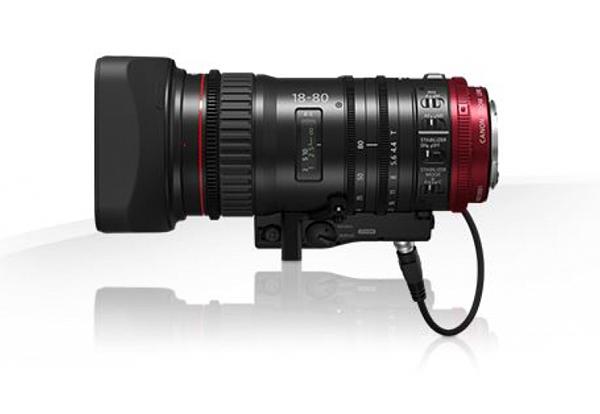 Optional ZSG-C10 detachable servo grip

Designed exclusively for the Compact Cine Servo Lens, the optional Canon ZSG-C10 zoom grip creates whole new shooting opportunities, allowing super-smooth remote activation of the zoom servo and one-shot AF. Connected to the lens body via a 20-pin cable, the ZSG-C10 can be operated while mounted on the lens barrel (for comfortable shoulder-mounted shooting), or detached from the lens and used handheld. The ZSG-C10 includes an easy-to-control rocker switch, start/stop record button, one-shot autofocus button and an adjustable grip angle for optimal comfort.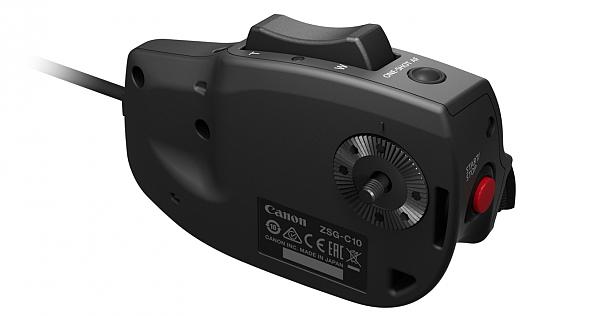 Features
Canon EF mount compatibility provides support for fast and accurate Dual Pixel

CMOS

auto focus, camera-to-lens servo power supply, automatic lens metadata acquisition for easy post-processing, and lens functions such as peripheral illumination correction.
Purpose-built video lens with a focal length of 18-80mm and optical zoom of 4.4x
High-end features make the Canon CN-E18-80mm T4.4 L IS

KAS

S ideal for professional or advanced videographers
Optional Canon ZSG-C10 remote zoom grip (sold separately) offers fluid zoom control, a dedicated one-shot AF button, and the flexibility to use handheld, shoulder-mounted or with a tripod
Superior Canon optics provide stable brightness levels of T4.4 (F4) across the entire zoom range
DC &

USM

motors for fast, fluid and quiet servo zoom and focus control
3 modes of image stabilisation for crisp, clear video
Easy to use and work with, weighing a drone-friendly 1.2kg
9-leaf iris helps create beautiful, cinematic bokeh effects
High optical resolving power and optomechanical design to meet all 4K shooting requirements
Significantly reduced focus breathing means less distortion and more consistent shooting