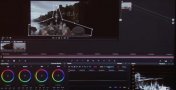 30 MINUTE DEMO OF NEW FEATURES OF DAVINCI RESOLVE 12
Paul Saccone highlights Blackmagic Designs recently announced DaVinci Resolve 12, including its new features and functionalities. With more than 80 new features for professional editing and color grading, Paul provided a demo of Resolve 12s multi-cam editing, powerful new media management tools, new professional audio engine with support for VST/AU plug-ins, shot matching, 3D keyer, new 3D perspective tracker, enhanced curve editing and much more.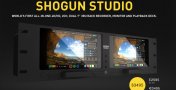 ATOMOS REINVENTS THE RACK WITH THE 4K/HD SHOGUN STUDIO
The world's first all-in-one 4K/HD, 2ch, dual 7" 3RU rack recorder, monitor and playback deck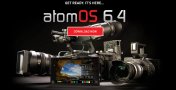 FREE ATOMOS SHOGUN UPGRADE ADDS FS700 RAW, FS7 RAW AND MORE
The latest free AtomOS update brings 8 new features for all Shogun users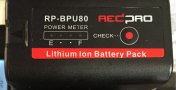 MONEY TALKS: TESTING REDPRO BATTERIES IN PLACE OF SONY BPU BATTERIES
I've always been suspicious to use third party batteries with my Sony cameras; particularly for the high-end Sony cameras. However, the temptation is there. The Sony batteries cost significantly more than the alternatives, and if a battery is a battery what difference does it make.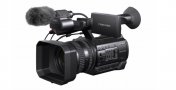 SONY LAUNCHES THE HXR-NX100: NEW HANDHELD NXCAM PROFESSIONAL CAMCORDER
Sony has announced the HXR-NX100, the latest addition to its NXCAM range of professional camcorders with high technology and cost performance. Sony has combined stunning picture quality, easy operability and a wide selection of recording formats into a device that supports multiple choices for a range of professional applications, from events to documentaries.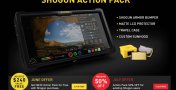 ATOMOS ANNOUNCE ACTION ADD-ONS FOR SHOGUN
Atomos have created a range of add on accessories designed to make the popular 4K Shogun monitor recorder even more battle ready in the field. Atomos are also sweetening the deal by offering the $240 Action Pack for free to users who purchase and register the full accessory version of the Shogun during the month of June.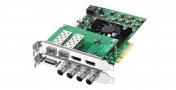 BLACKMAGIC DESIGN ANNOUNCES DECKLINK 4K EXTREME 12G - QUAD SDI
Blackmagic Design have announced DeckLink 4K Extreme 12G - Quad SDI, a new mezzanine card that lets customers connect older Ultra HD and 4K equipment that use quad link 3G-SDI connections to their computer through their existing DeckLink 4K Extreme 12G video capture and playback card.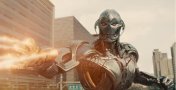 BLACKMAGIC POCKET CINEMA CAMERA USED TO SHOOT STUNT SEQUENCES ON LATEST AVENGERS MOVIE
Blackmagic Design has announced that Marvels Avengers: Age of Ultron 2nd Unit shot extensively on the Pocket Cinema Camera. Joss Whedons highly anticipated sequel to Marvels The Avengers was lensed by cinematographer Ben Davis (Guardians of the Galaxy).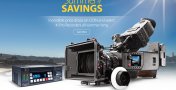 $4000 PRICE DROP FOR AJA CION FOR AJA'S SUMMER OF SAVINGS
Amazing New Pricing for the CION Production Camera, Ki Pro Quad, Ki Pro Mini and Ki Pro Recorders. The price for CION is now $4995.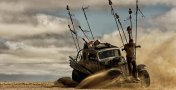 FILMS AT CANNES FILM FESTIVAL COMPLETED WITH DAVINCI RESOLVE
Many films at the Cannes film festival were graded using DaVinci resolve, and scenes in Mad Max: Fury Road, were filmed using the Blackmagic Cinema Camera.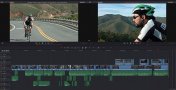 DAVINCI RESOLVE 12 VIDEO TUTORIALS: EDITING AND COLOUR CORRECTION
Several tutorial videos now available to view for DaVinci Resolve 12. Areas covered include: What's New, Editing, Multi-Cam Editing, and Colour Correction.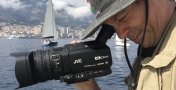 REAL-WORLD SHOOTING WITH THE JVC GY-HM200
Having used the HY-HM200 for several weeks, on location, on paying jobs, in real world situations where the images matter, I can truly say the camera performs well and meets the criteria for what I need in a professional camera.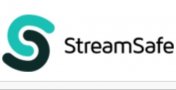 STREAMSAFE REVOLUTIONISES VIDEO SHARING FOR BUSINESSES
Ready to Air responds to industry demands, launching secure video streaming and collaboration tool, enabling easier feedback and approval for both content producers and clients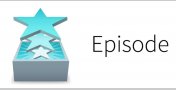 TELESTREAM SHIPS EPISODE 6.5 MULTIFORMAT ENCODING SOFTWARE
Telestream® have announced that Episode version 6.5 multiformat encoding software is now available. Unveiled at NAB 2015, version 6.5 now includes support for closed captions, the latest formats, multi-bitrate encoding, and multi-track audio.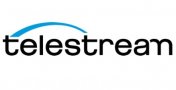 TELESTREAM SHIPS TEMPO TIME ADJUSTMENT SOFTWARE
Telestream has announced that the new Tempo time adjustment software is now available from Telestream's worldwide network of direct enterprise sales and resellers.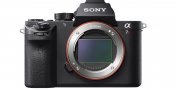 SONY ALPHA A7RII MIRRORLESS DIGITAL CAMERA
In terms of video the major addition is internal UHD 4K 3840 x 2160p recording at 30 or 24 fps with the XAVC S format at 100 Mbps. This is possible using either the Super 35 crop mode, with no pixel binning, or the full-frame readout. Full HD 1920 x 1080p is still readily available at up to 60 fps and HD 1280 x 720p is possible at up to 120 fps.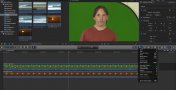 TUTORIAL: CHROMA KEYING IN FINAL CUT PRO X
Chroma Keying in Final Cut Pro X is delightfully quick and simple to achieve results. This tutorial shows just how quick and effective the chroma key functionality in Final Cut Pro X is, and how to achieve results quickly.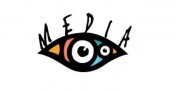 MEDIA 100 ANNOUNCES YOSEMITE SUPPORT, NEW $99 PRICING
Fast, Professional, Easy-to-Use Video Editing for Mac OS X. Try it Free for 60 Days.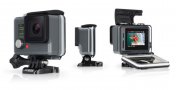 GOPRO ADDS TOUCH SCREEN CONVENIENCE TO ENTRY-LEVEL CAMERA LINEUP
GoPro has announced the availability of its new HERO+ LCD camera. Capturing life-like high definition 1080p60 video and 8MP photos, the HERO+ LCD features a convenient touch display for easy shot framing, settings control and access to an all-new in-camera video trimming feature.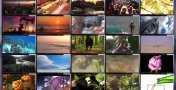 VIDEO WALL BY DIGIEFFECTS: FOR AFTER EFFECTS CS6 AND CREATIVE CLOUD
An exciting new plugin that will save After Effects users hours of time. Using up to 10,000 elements with dozens of parameters, you can animate your wall or flatscreen a multitude of ways. High customizable and very intuitive!