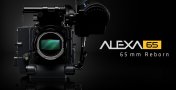 ALEXA 65: 65MM FILMMAKING REBORN
With a sensor larger than a 5-perf 65 mm film frame, ALEXA 65 harks back to the golden age of 65 mm widescreen filmmaking in the mid-20th century, when this newly introduced format captured the imagination of cinema audiences around the world. 65 mm grew into an inspirational format, providing an epic frame within which the biggest and most visually impactful stories could be told.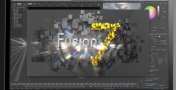 BLACKMAGIC DESIGN ANNOUNCES ACQUISITION OF EYEON SOFTWARE, INC.
Blackmagic Design have announced its acquisition of eyeon Software, Inc., a leading developer of high end digital compositing, visual effects and motion graphics software for the feature film, commercial, television and broadcast industries. eyeon, headquartered in Toronto, Canada, is now a wholly owned subsidiary of Blackmagic Design.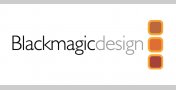 PL LENS MOUNT MODELS OF BLACKMAGIC PRODUCTION CAMERA 4K AND BLACKMAGIC CINEMA CAMERA
Blackmagic Design have announced the immediate availability of two new cinema cameras, the Blackmagic Production Camera 4K PL and Blackmagic Cinema Camera PL. Both cameras now include PL mount models for using professional cinema lenses or even vintage cinema lenses and are now available from $2,295.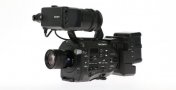 SONY UNVEILS NEW PXW-FS7 COMPACT 4K XDCAM CAMERA WITH A SUPER 35 CMOS SENSOR
Sonys newest addition to its large sensor line is a complete camera system that delivers long-form recording capabilities with 4K resolution in a compact, hand-held design. The new PXW-FS7 XDCAM Super 35 camcorder combines the flexibility of native E-mount technology, the recording efficiency of the XAVC-L codec; the transfer speed and intelligence of XQD memory cards; and comfortable, handheld ergonomics, including a new Smart Grip.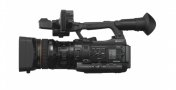 SONY INTRODUCE THE PXW-X200
The replacement for the Sony PMW-200 has arrived - with a new model: the PXW-X200. This camera features full HD XAVC Intra/Long GOP recordings and MPEG HD 422 50 Mbps with superb picture quality for broadcast applications such as newsgathering and documentaries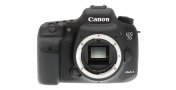 HIGHLY ANTICIPATED CANON EOS 7D MARK II DSLR ANNOUNCED
Canon U.S.A., Inc., a leader in digital imaging solutions, is proud to introduce the EOS 7D Mark II Digital SLR camera, incorporating professional features and quality in an affordable DSLR.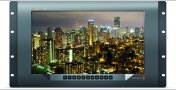 BLACKMAGIC DESIGN ANNOUNCES NEW SMARTVIEW 4K
Blackmagic Design have announced SmartView 4K, the worlds first full resolution Ultra HD broadcast monitor with 12G-SDI inputs for compatibility with virtually all SD, HD and Ultra HD formats up to 2160p60 for only US$1,995.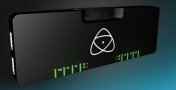 ATOMOS POWER STATION - CONTINUOUS POWER TO CAMERA AND ACCESSORIES
Atomos is known for delivering creative solutions to real world professional production and post production problems. Atomos now enters the battery market with what is the most advanced power management offering in decades.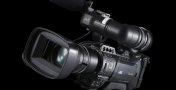 JVC SHOWS 4K TECHNOLOGY DESIGN CONCEPTS AND LIVE STREAMING CAMCORDERS
At IBC 2014 JVC has been demonstrating a prototype of its new GY-LS300 Super 35mm sensor 4K handheld production camera, along with a number of 4K technology design concepts.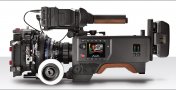 AJA RELEASES NEW CION TEASER REEL
AJA Video Systems released a brand new teaser reel shot using the soon-to-be-shipping CION camera in Grass Valley and Nevada City California. Shooting took place over three days during the first week of September 2014.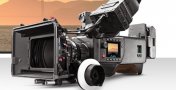 AJA ANNOUNCES CION SUPPORT FROM TOP CAMERA ACCESSORY MANUFACTURERS
Several company have announced accessories to be available for the new AJA Cion camera including: Alphatron, MTF, Wooden Camera, Vocas and Zacuto to Support CION Camera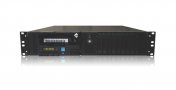 MLOGIC ANNOUNCES MTAPEŽ EXTREME 10TB LTFS THUNDERBOLT TAPE DRIVE
mTape Extreme is a 2U rack-mount backup/archiving solution offering unparalleled capacity and performance. mTape Extreme fuses the latest in enterprise class digital tape technology with the ease of use of LTFS.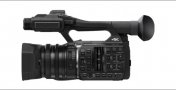 PANASONIC LAUNCHES HC-X1000 ULTRA HD 4K CAMCORDER
Panasonic has launched the HC-X1000, its first prosumer camcorder capable of recording 4K 60p/50p video images on an SD card.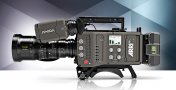 ARRI ANNOUNCES PRORES UHD OUTPUT FOR AMIRA
A new software upgrade for ARRIs documentary-style AMIRA camera will allow it to record ProRes UHD files, answering the 4K requirements of some productions. The upgrade is expected to be available for purchase at the online ARRI License Shop by the end of 2014.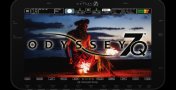 CONVERGENT DESIGN ODYSSEY7Q ADDS 4K PRORES RECORDING
Convergent Design has announced that the Odyssey7Q monitor/recorder will add 4K video recording with Apple ProRes 422 HQ. 4K and Ultra HD video from cameras such as the Sony F55, Panasonic GH4, Vision Research Phantom Flex4K, and others can be converted to ProRes and recorded on the Odyssey7Q.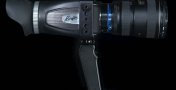 REVIEW: TRANSFORM YOUR BLACKMAGIC POCKET CINEMA CAMERA WITH RETROFLEX
With the Blackmagic Pocket Cinema Camera and Retroflex, from Redrock Micro, you can run and gun, you can shoot handheld, you can check critical focus (even in bright sunlight.) Overall the Retroflex dramatically improves the useability fo the Pocket Cinema Camera. This is definitely not a gimmick.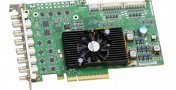 MATROX ANNOUNCES WORLDS FIRST SDI CARDS WITH 12 RECONFIGURABLE INPUTS/OUTPUTS
"With 12 SDI channels, our new products give OEMs a unique 4K broadcast CG solution with support for live input, graphics compositing, and 4K fill and key outputs on a single card," said Alberto Cieri, senior director of sales and marketing, Matrox Video.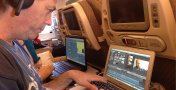 EDITING WITH FINAL CUT PRO X ON AN 11 INCH MACBOOK AIR
You can well and truly edit on an 11 inch MacBook Air. I flew from London to Australia, with a desperate deadline hanging over my head. I managed to cut several hours of interviews down to a manageable level, working on the 11 inch MacBook Air and Final Cut Pro X. By the time I landed, some 24 hours later, I'd pretty much cleared the decks of a major piece of work. Not 100% completed, but well underway.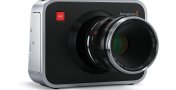 BLACKMAGIC CINEMA CAMERAS CAPTURE COMPLEX ACTION SEQUENCES IN THE EXPENDABLES 3
Blackmagic Design have announced that Blackmagic Cinema Cameras EF were used to capture complex action sequences in the new film The Expendables 3. Second Unit DP Paul Hughen, ASC, placed the cameras directly in the action in order to get incredible shots, including exciting scenes of car races, intricate boat chases and large scale action sequences.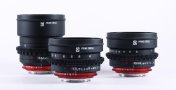 PRIMECIRCLE XM MANUAL FOCUS & MANUAL APERTURE CINEMA LENSES
Nine focal lengths available: 15/2.8, 21/2.8, 25/2.0, 28/2.0, 35/1.4, 50/1.4, 85/1.4, 100 Makro/2.0, 135Apo/2.0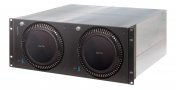 SONNET ANNOUNCES MODULAR RACKMOUNT ENCLOSURE FOR LATEST MAC PRO COMPUTER
The RackMac Pro ships in two configurations. The first configuration is available with a single RackMac Pro Computer Mounting Module preinstalled, leaving space for an optional second Computer Mounting Module, available for purchase separately. The second configuration ships with two Computer Mounting Modules preinstalled and ready to accommodate two Mac Pro computers.